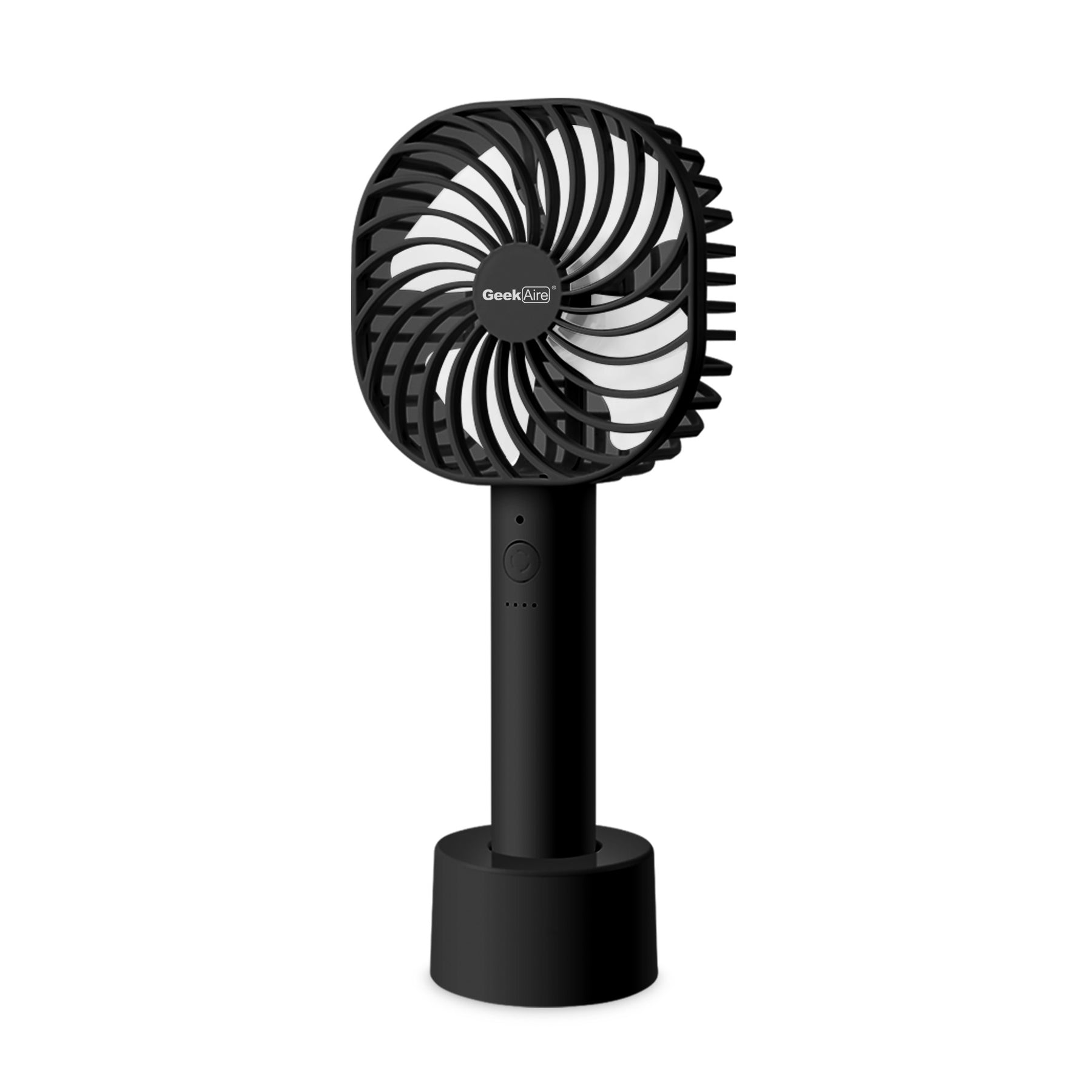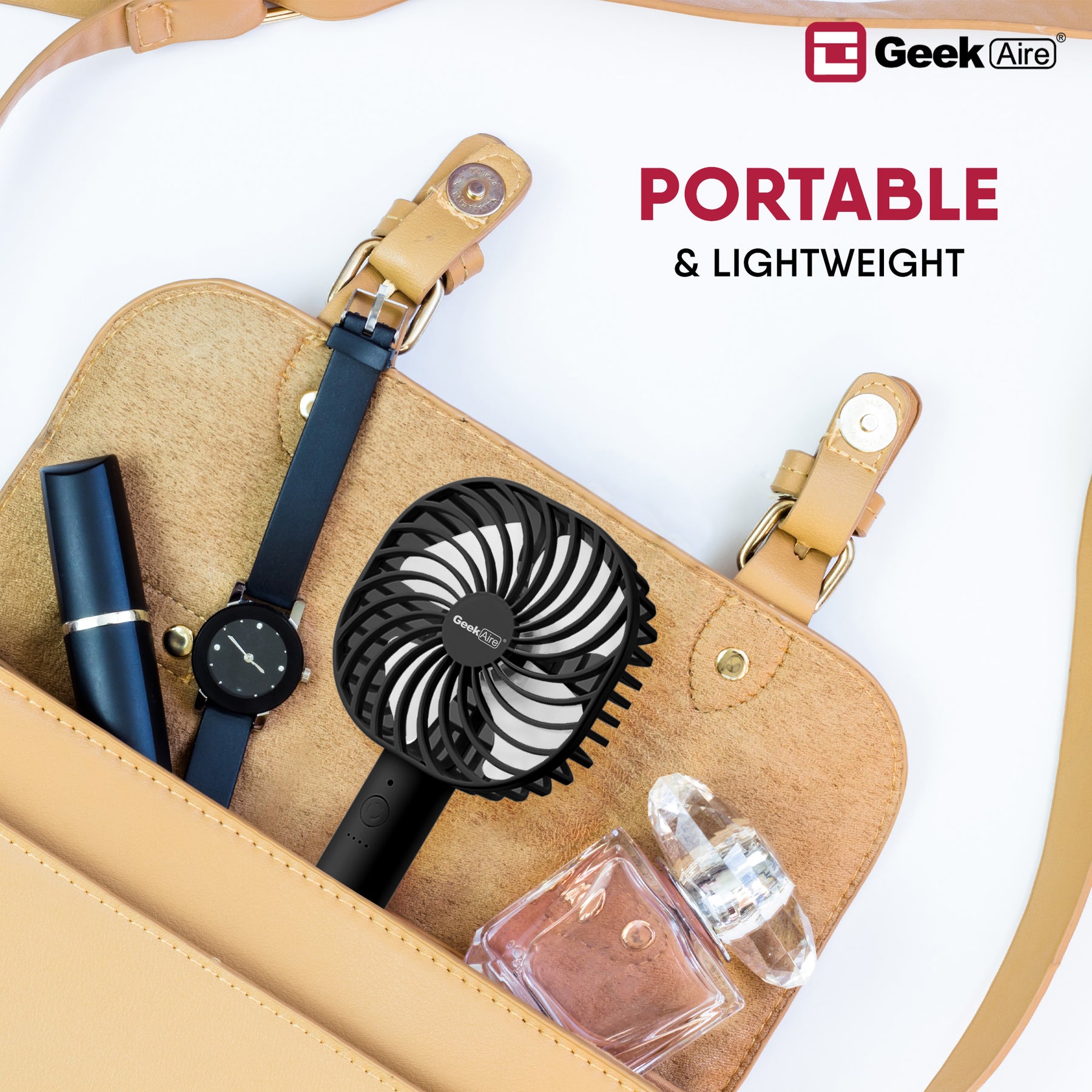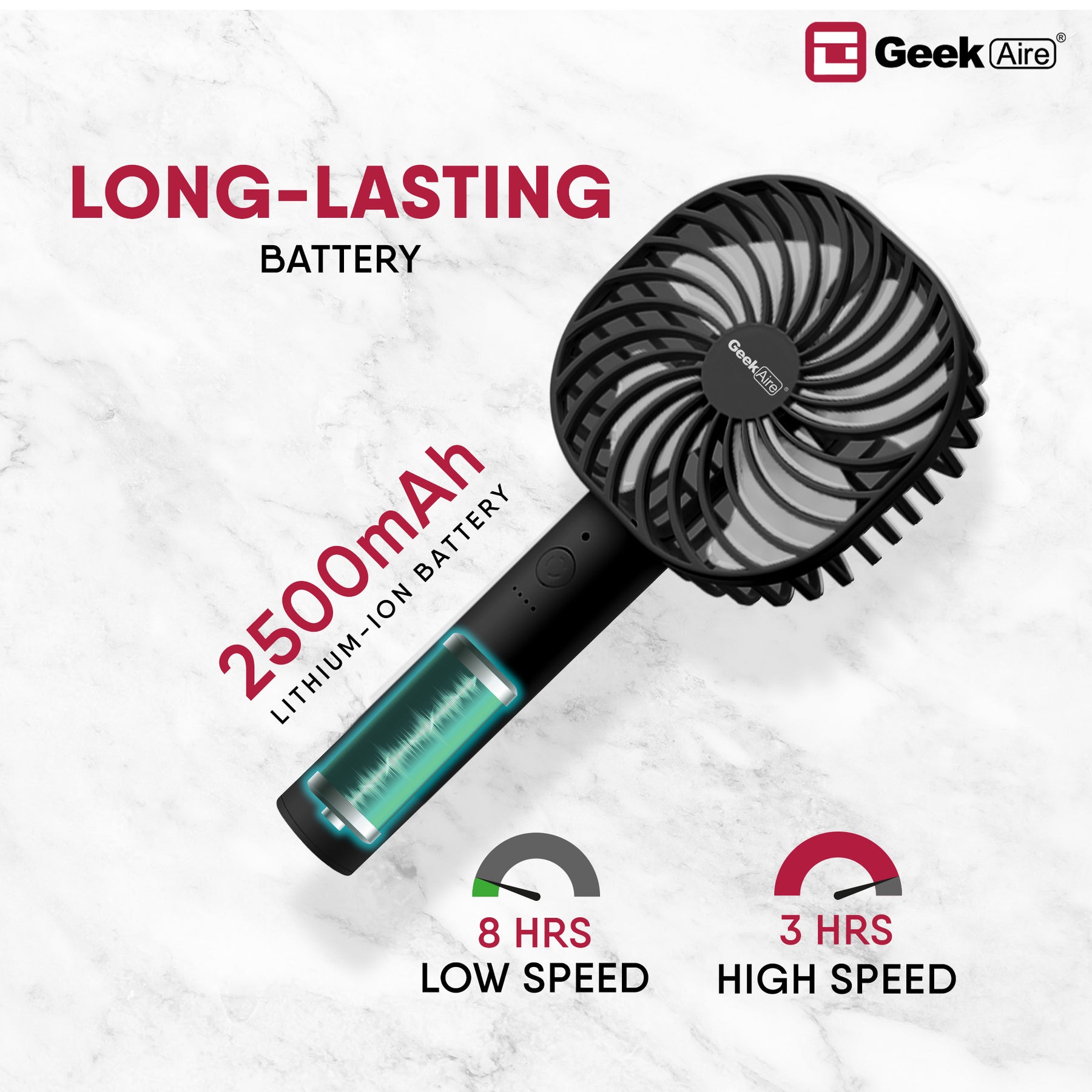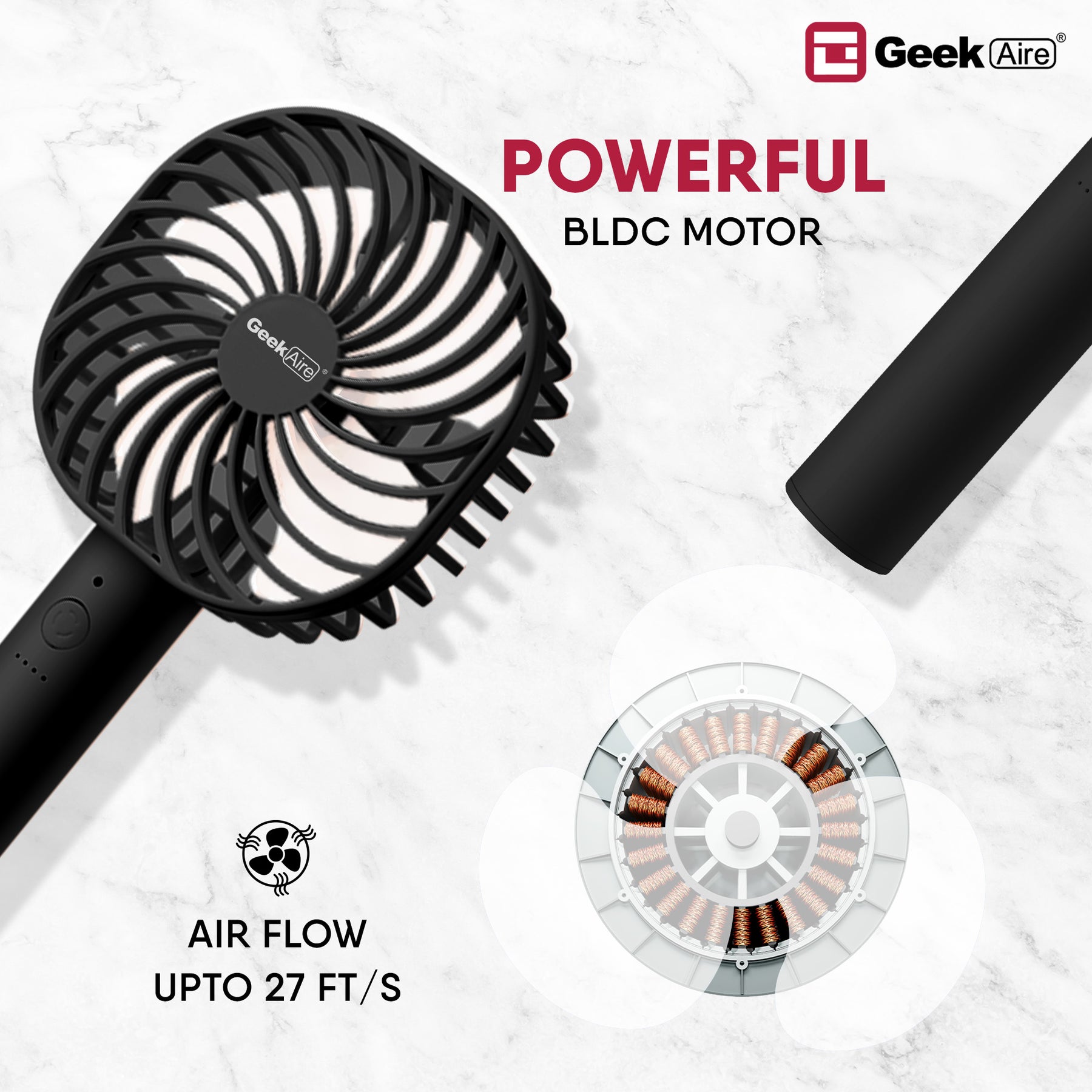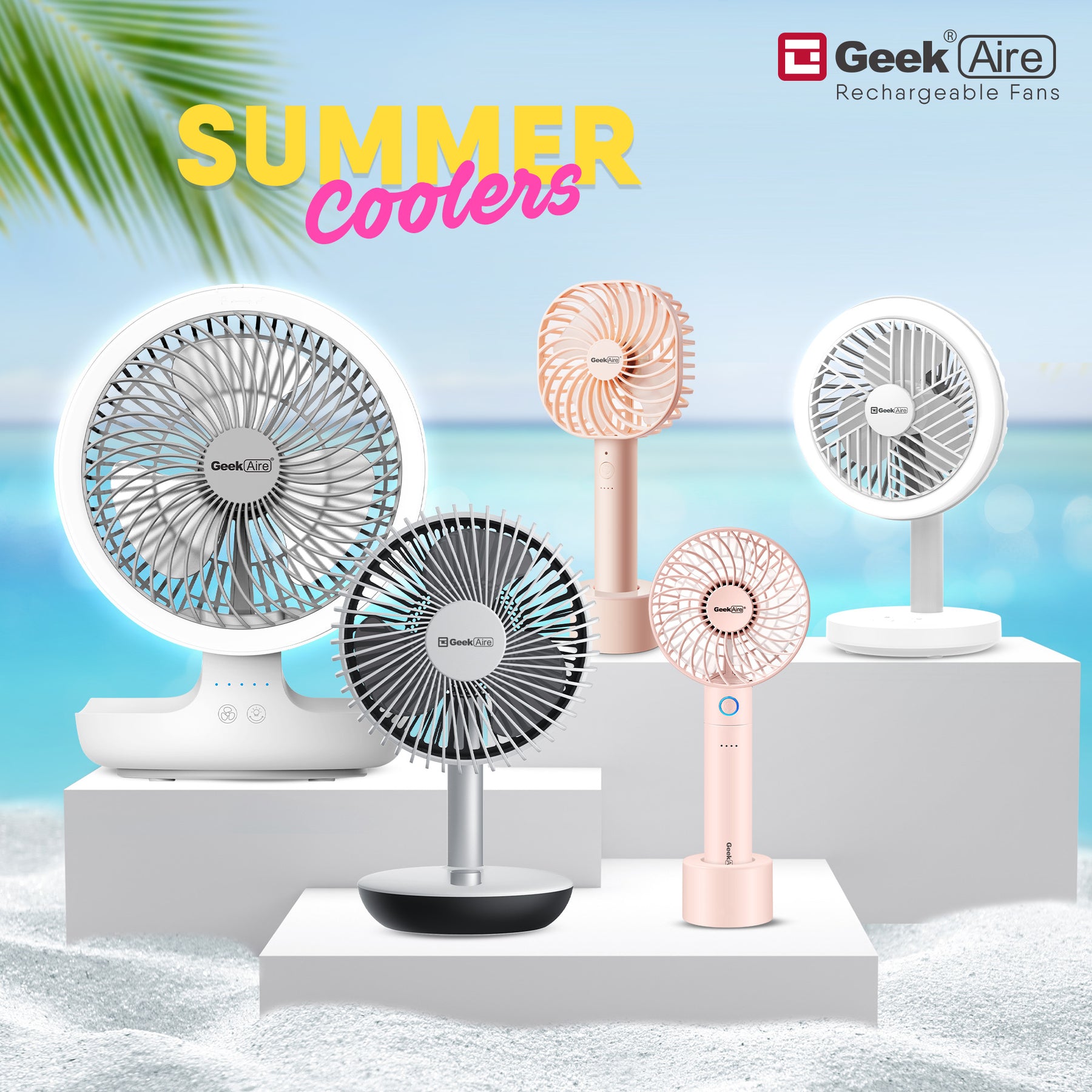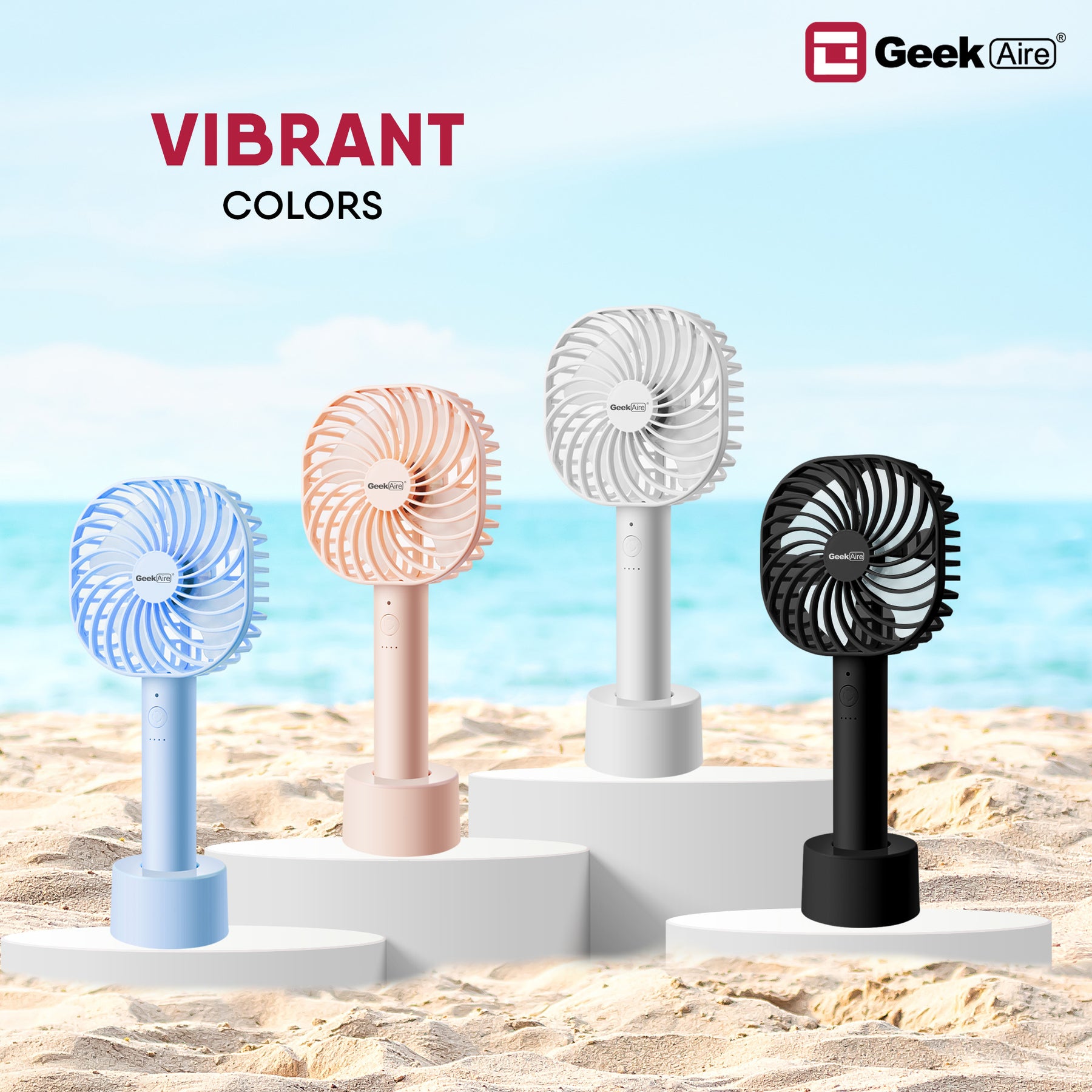 Geek Aire GF3, Rechargeable Mini Fan - 5 Inch (Black)
Inclusive of all taxes
COD
Available
EMI
Available
Shipping
Free
Service @
Doorstep
GEEK AIRE HIGH AIR SPEED PERFORMANCE: 5 speed settings. Aerodynamic 4-blade design, Powered by durable brushless DC motor, moving air speed up to 27 ft/s, provides strong wind.

RECHARGEABLE BATTERY: The Rechargeable Mini Fan comes with 2500 mAh high quality lithium-ion rechargeable battery, working time of 2-6 hours depending on speed setting with the average charging time of 4 hours.

EASY CONTROL WITH LED INDICATOR: Simply press the power button to set speeds. Bright blue LED light to indicate fan speeds. and luminous white LED light to indicate power level /gauge.

PORTABLE LIGHTWEIGHT DESIGN: Mini and Portable handheld design, great for portable use anywhere. Geek rechargeable portable fans are perfect for indoor, office, sports games, traveling, camping, hiking etc.

ACCESSORIES: Geek rechargeable battery operated fan comes with a washable sticky rubber charging dock for enhanced stability, USB cable for convenient charging. Worry-free safety: 5V low voltage. Built in PTC and CID circuit protection for enhanced safety.
Quick Overview

Rechargeable Handheld fan with 2500 mAh Li-ion Battery,5 speed option and table dock
| | |
| --- | --- |
| Country of Origin | China |
| Brand | Geek |
| Color | Black |
| Length (CMS) | 5.6 |
| Breath (CMS) | 15.2 |
| Height (CMS) | 27.9 |
| weight (in KGS) | 0.39 |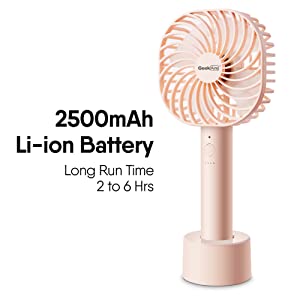 RECHARGEABLE POWER BEAST
With 2500mAh rechargeable Li-ion battery, the Geek Aire GF3 mini fan runs up to 6 long hours with an average of 4 Hours charging time.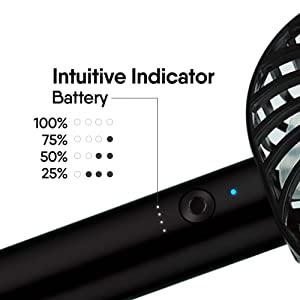 LED INDICATORS
Vibrant blue LED light indicates the usage of the fan. Sparkle white lights let you know the charge level to back up your battery.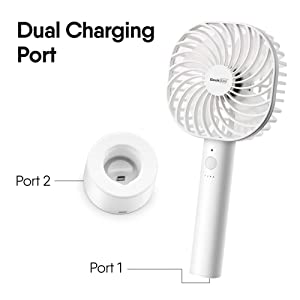 DUAL RECHARHEABLE PORT
Two-way recharge hooks you up to charge conveniently. Recharge your Geek battery fans with dock or directly to the body of the fan.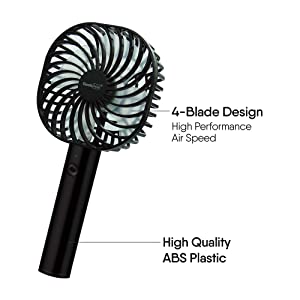 NEW AGE DESIGN
Square round-shaped grille design with Aerodynamic 4 blades induce high speed performance, bordering high-grade quality ABS Plastic.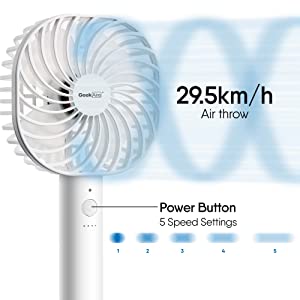 PENTASPEEDS
Choose your Speed. Control 5 speed settings and explicit air throw up to 29.5 Km/h with simple one press button - Geek Aire 5'inch mini fans.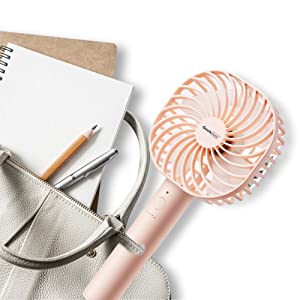 HANDY
Lightweight sleek design, compact to fit your day to day bags. Best for office, outdoor, indoor, sports games, golf, traveling, camping, hiking etc.
Related Video
For Geek Aire GF3
High Speed Rechargeable Mini Fan with USB Charging Dock
The charging time for a full cycle of charge will approximately take around 4 hours
As the fan is highly portable, you can use it while connecting it to a power source such as power bank, Laptop or any other USB power source.
The fan comes with a 2600 mAh rechargeable battery, standard working time of the fan will be anywhere between 3-8 hours on basis of the speed setting.
The handheld fan comes with LED indicators which let you know whether the fan is getting charged or not, you have 4 LED's which blink based on the percentile of the charge ranging from 25% to 100%
The fan comes with 5 speed settings, can be tuned to your requirement in the 5 click single button option available.
Yes, you can recharge the fan with any other power banks and also use other USB sources to charge, the fan is highly portable.
Only the 4 Inch variant comes with the detachable 2600 mAh battery which can be used as a power bank, in the 5 inch Fan the battery compartment is fixed to the base.
Only the 4 Inch variant comes with the detachable 2600 mAh battery which can be used as a power bank, in the 5 inch Fan the battery compartment is fixed to the base.
The Geek Aire 5 Inch fan comes with standard Brushless DC motor wherein the 5 Inch Turbo Fan comes with a State-of-the-Art Turbo Motor.
The Height of the Fan is not Adjustable and is fixed, if you are looking in for options you can opt for the Geek Aire 6 Inch oscillating Fan that has tilting functionality.
awesome
worth it, value for money
Completely satisfied with the product