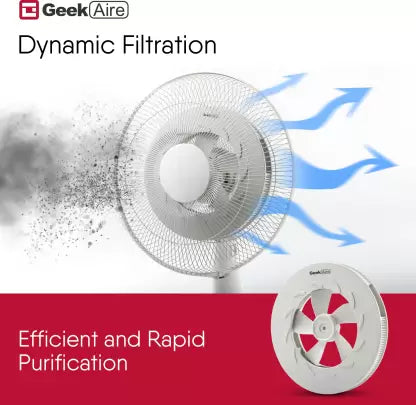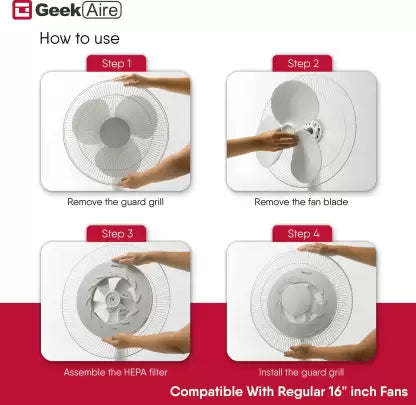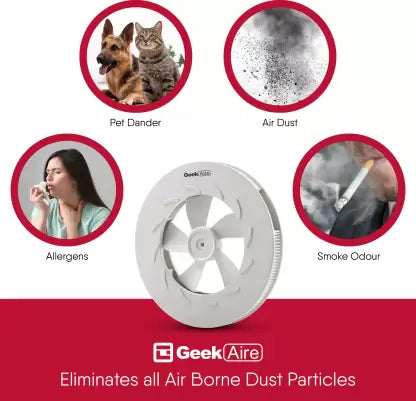 Geek Aire HEPA Air Filter Blade for 16 Inch Table Fans
Inclusive of all taxes
COD
Available
EMI
Available
Shipping
Free
Service @
Doorstep
HEPA FAN BLADE – Convert your household electric table fan to an efficient air purifier. Geek Aire HEPA fan blade functions as an effective air purifier in your home/kitchen when the fan wings are detached

Dynamic Filtration – Get rid of indoor air pollution using Geek HEPA fan blade as it removes & captures pet dander, air dust, bacteria, pollen, smoke, foul odor from air and emits pure air to breathe

Wide Coverage – HEPA fan blade is most effective in a 10.2㎡ room, and can be used in rooms as large as 26.5㎡. Produce low noise less than 15Db, a dead calm suction leaves you undisturbed during sleep

Easy To Manage – All you need is to remove the existing fan blade and replace it with Geek 12'HEPA fan blade and fix the guard. All set to use. Compatible with 16inch household table fan

Intuitive Replacement – Geek HEPA fan blade filter requires replacement depending on the use environment with an average replacement time of 4 to 6 months. The cycle can be checked with the naked eye as dust accumulates
 Quick Overview
Geek Aire Hepa Air Filter Blade for 16 Inch Table Fans Converts Standard Fan into Air Purifier. Removes Dust, Bacteria, pollen, smoke.
| | |
| --- | --- |
| Country of Origin | China |
| Brand | Geek |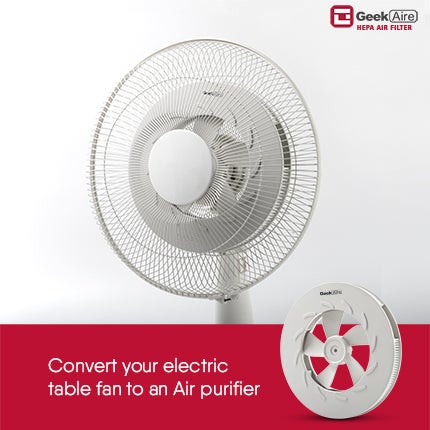 ULTIMATE TRANSFORMATION
Here it is! Convert your table fan to an amazing air purifier. Geek Aire HEPA fan blade functions as an effective air purifier in your home when the fan wings are detached.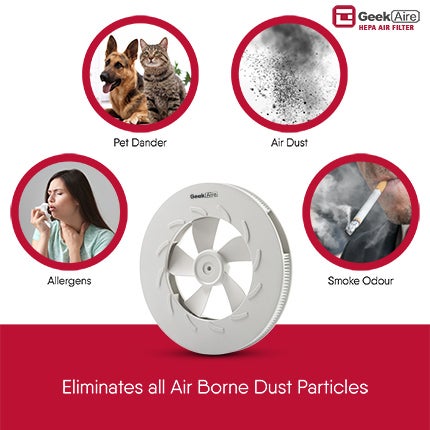 ELIMINATES AIR BONE PARTICLES
Geek Aire HEPA Filter captures particles that aggravate seasonal asthma, remove smoke, foul odors, eliminates pet dander and help you breathe easier.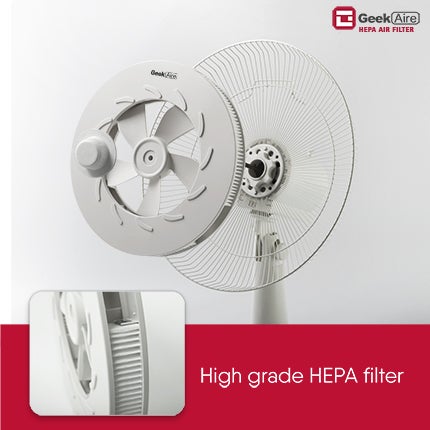 BUILD QUALITY
Built-in three red light directly penetrates into inside knee and improves circulation of blood. Integrated red light is more efficient, with a circle just around the knee cap.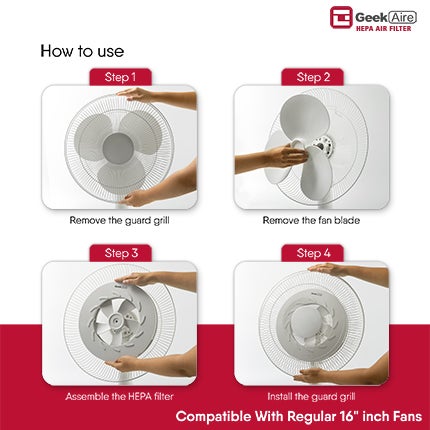 EFFORTLESS INSTALLATION
Easy to install; remove the guard grill and blades from your table fan; assemble the Geek HEPA filter and finally install the guard grill.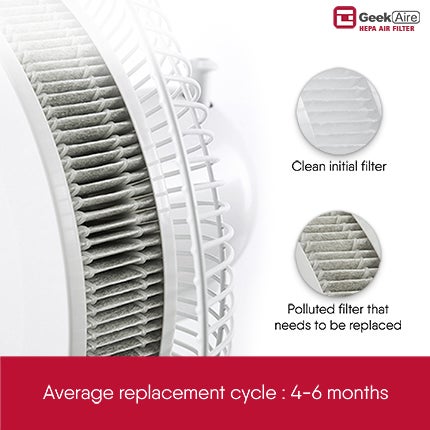 AVERAGE REPLACEMENT CYCLE
Replace air purifier filters regularly to maintain maximum efficiency. The average replacement period for Geek Aire HEPA filter is 4-6 months depending on the use .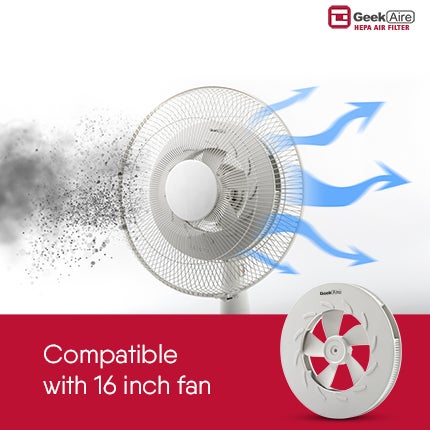 COMPATIBLE WITH 16-INCH FAN
Geek Aire HEPA Filter is compatible with the 16" inch table fan models which is most effective in a 10.2㎡ room, and can be used in rooms as large as 26.5㎡.
Related Video
For Geek Aire HEPA Air Filter Blade
HEPA Filter for 16'Inch Fan