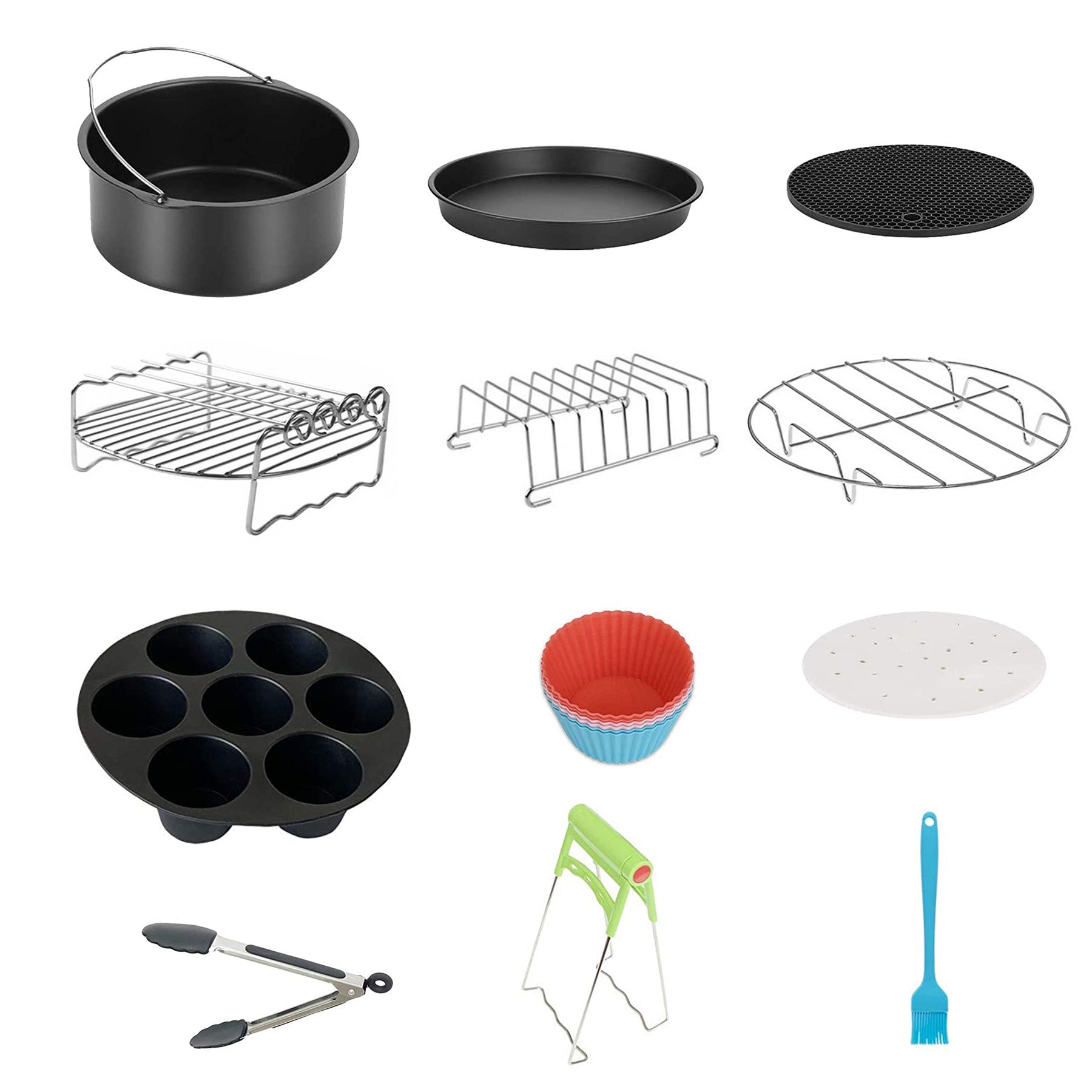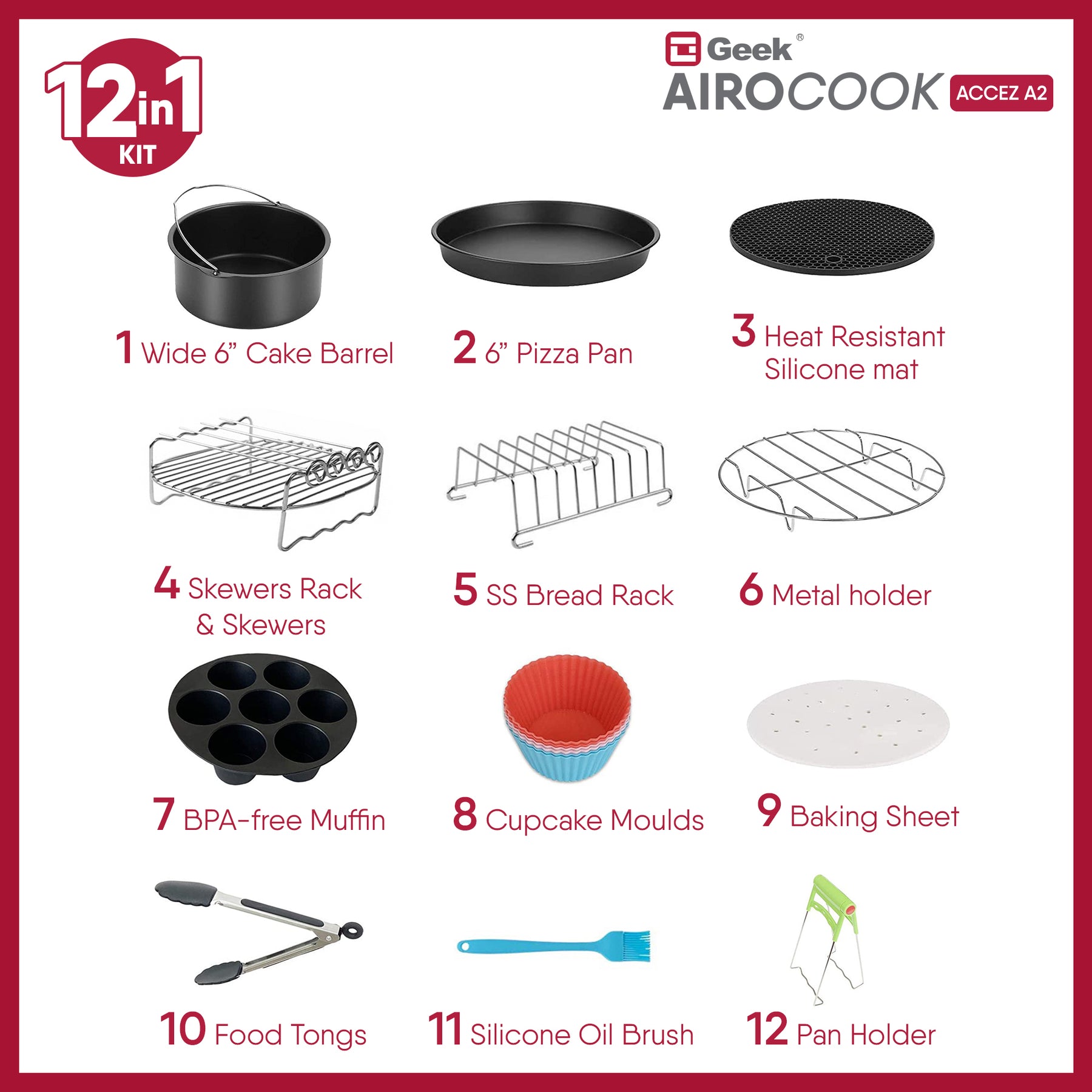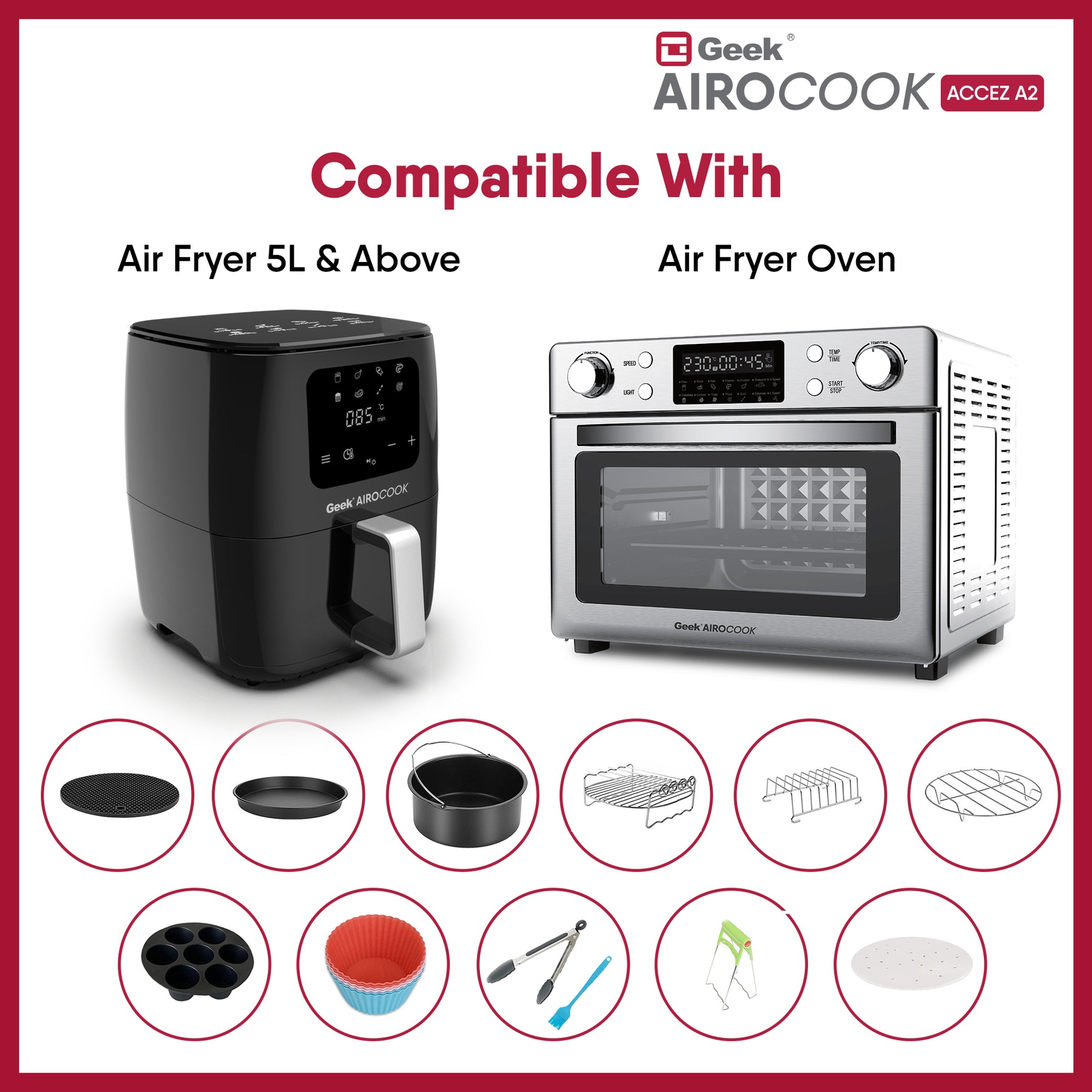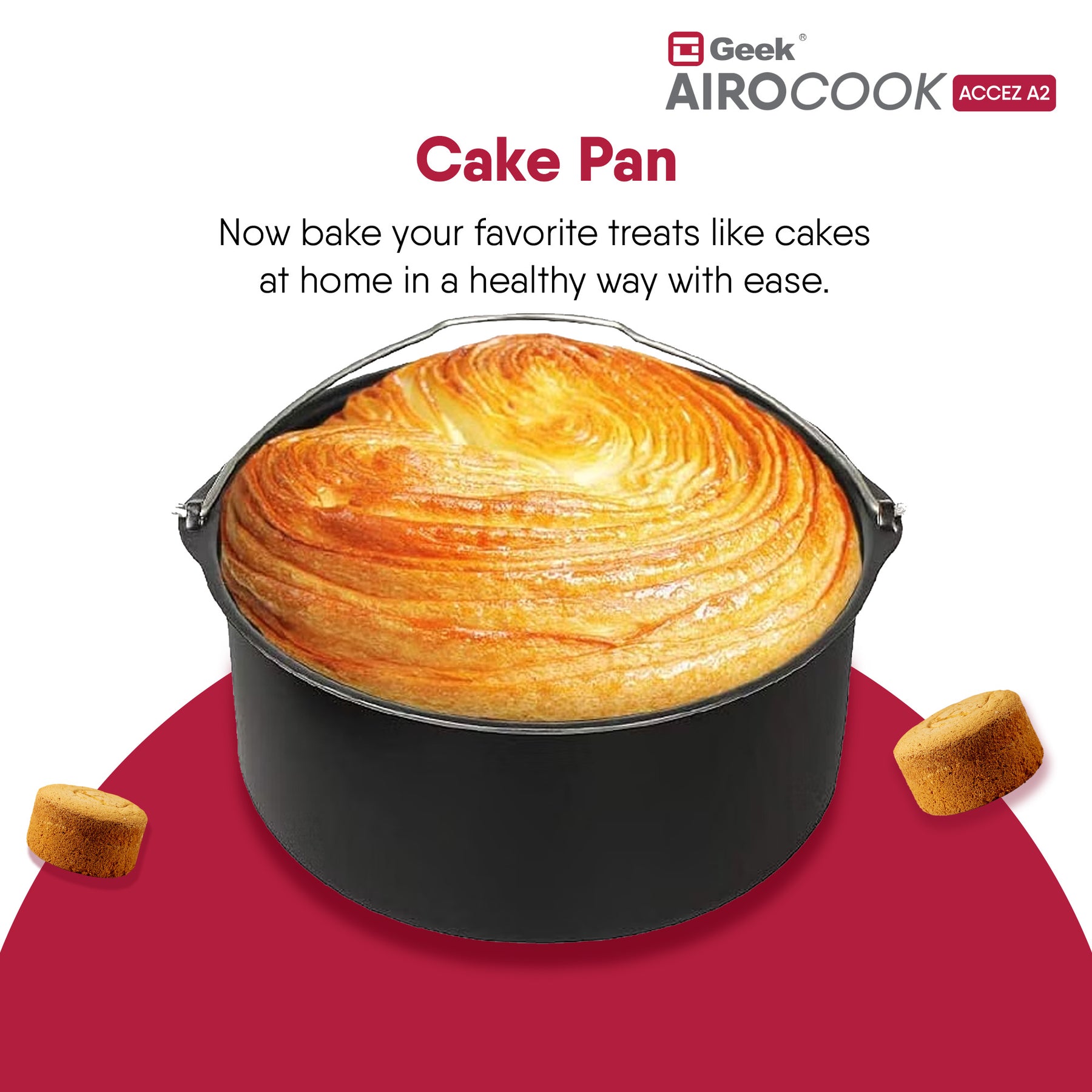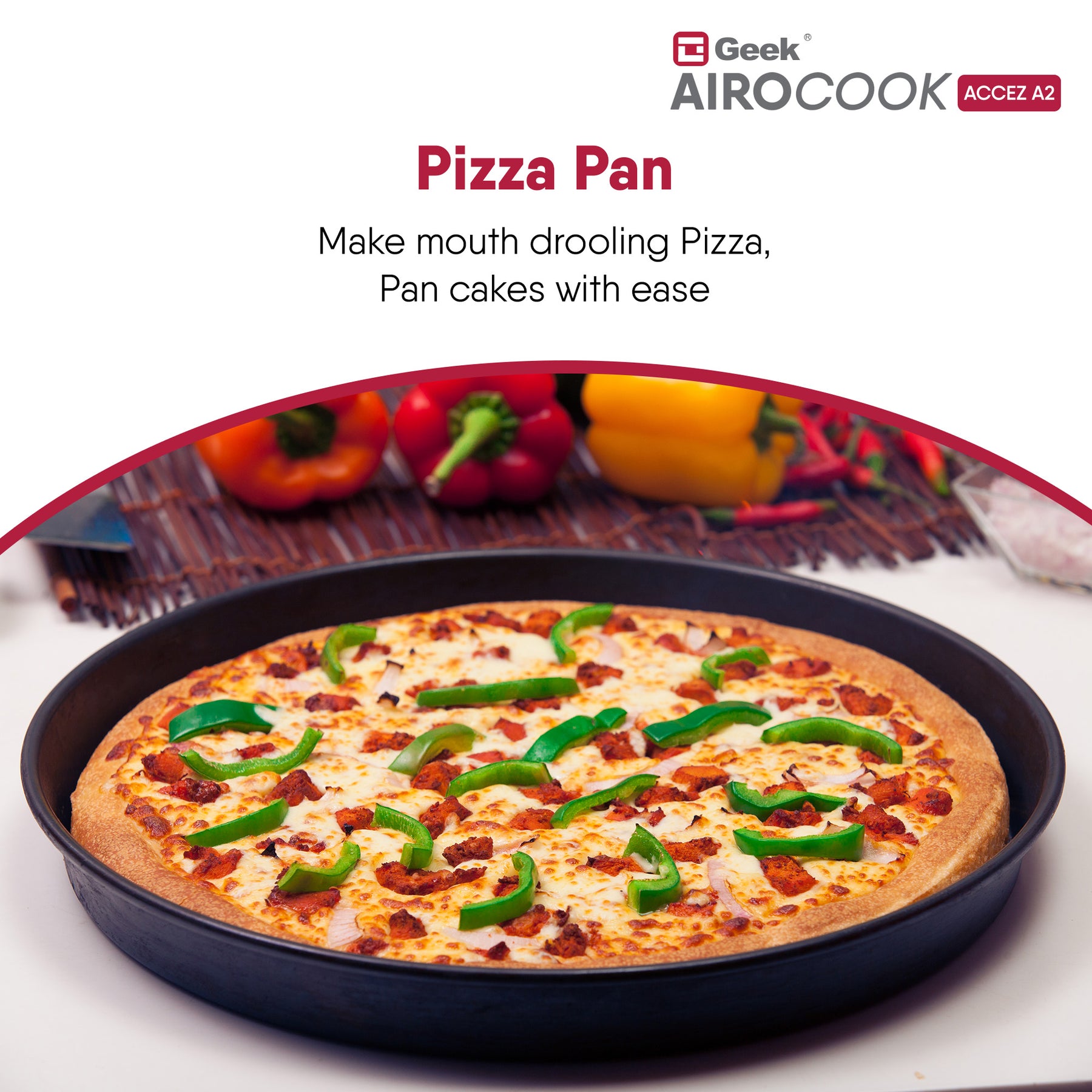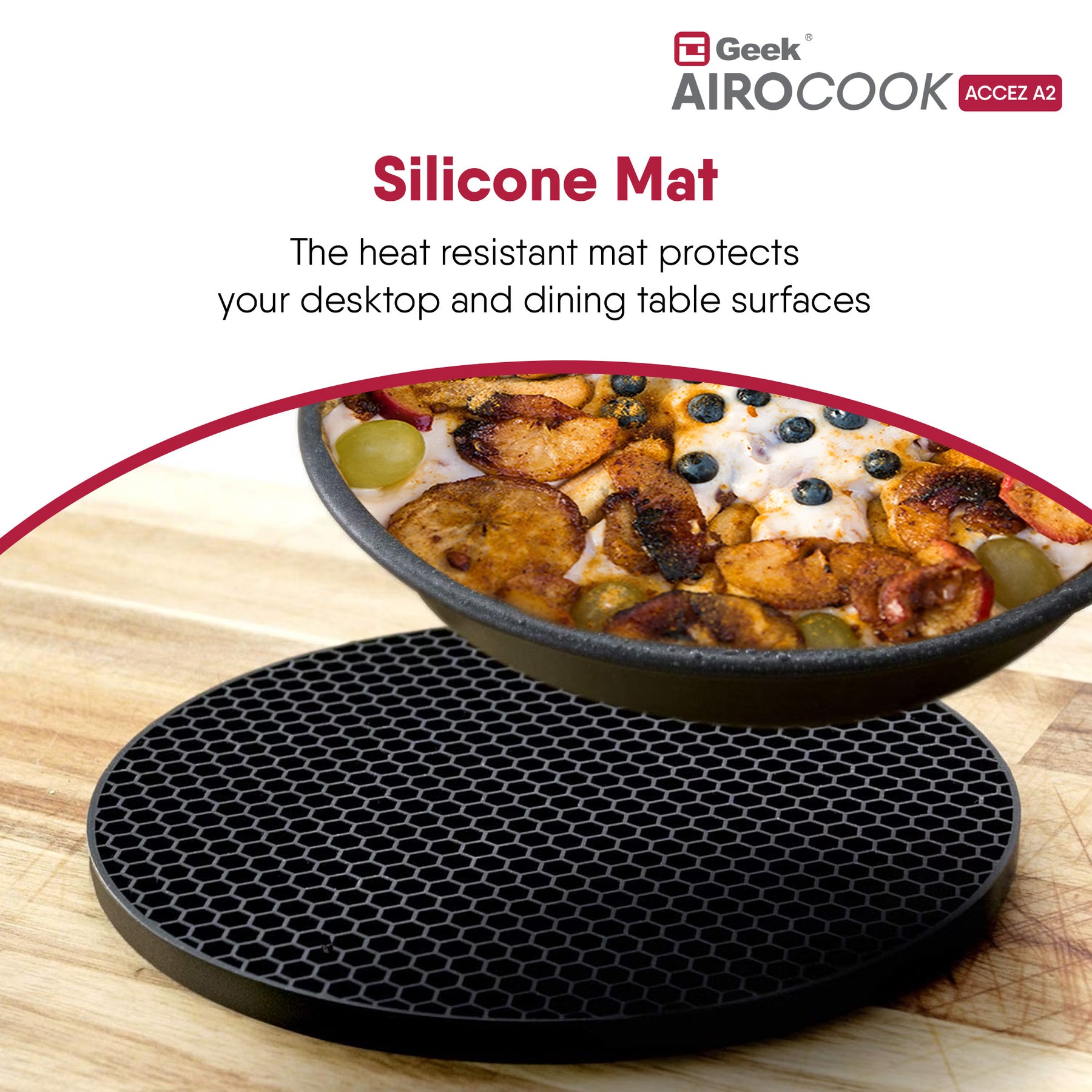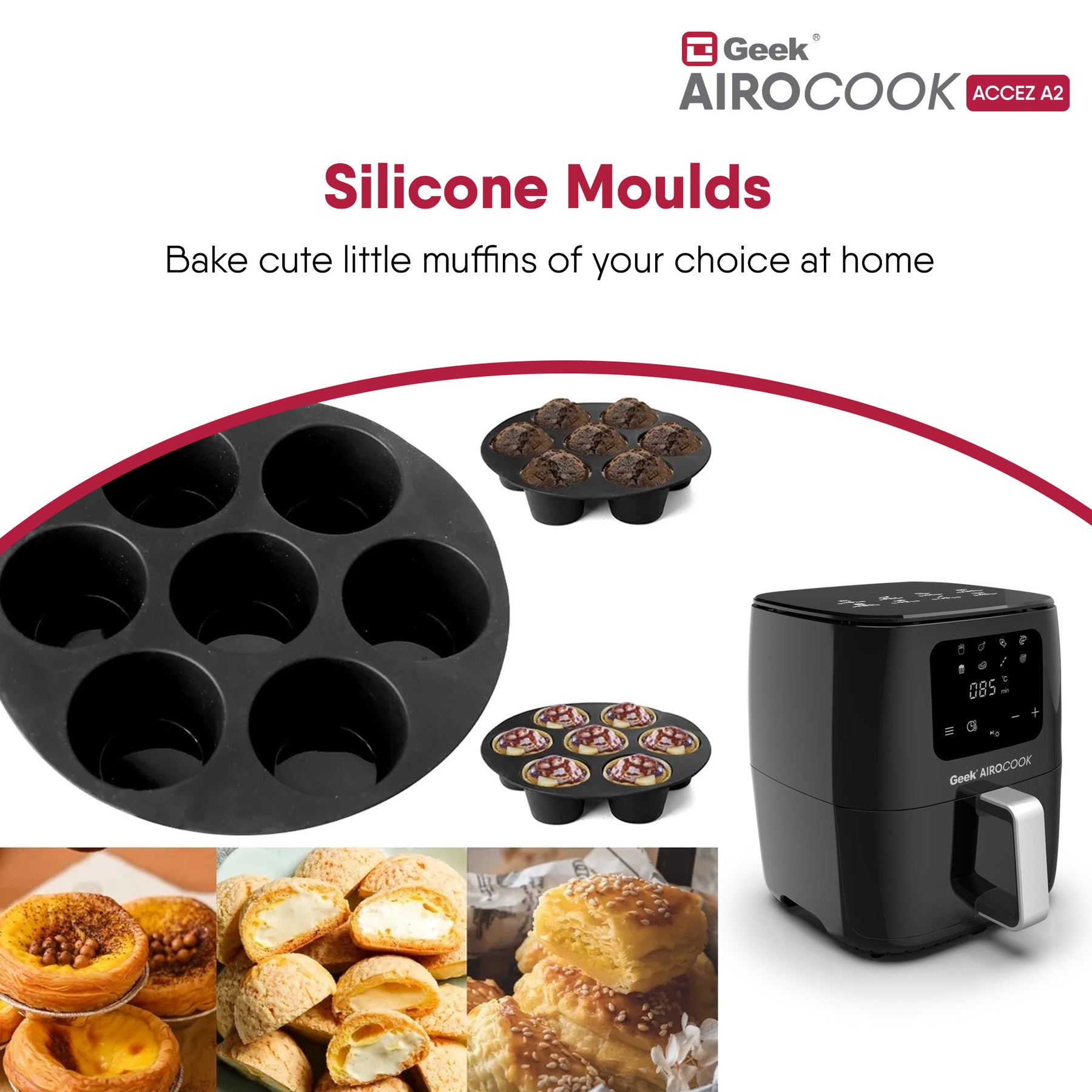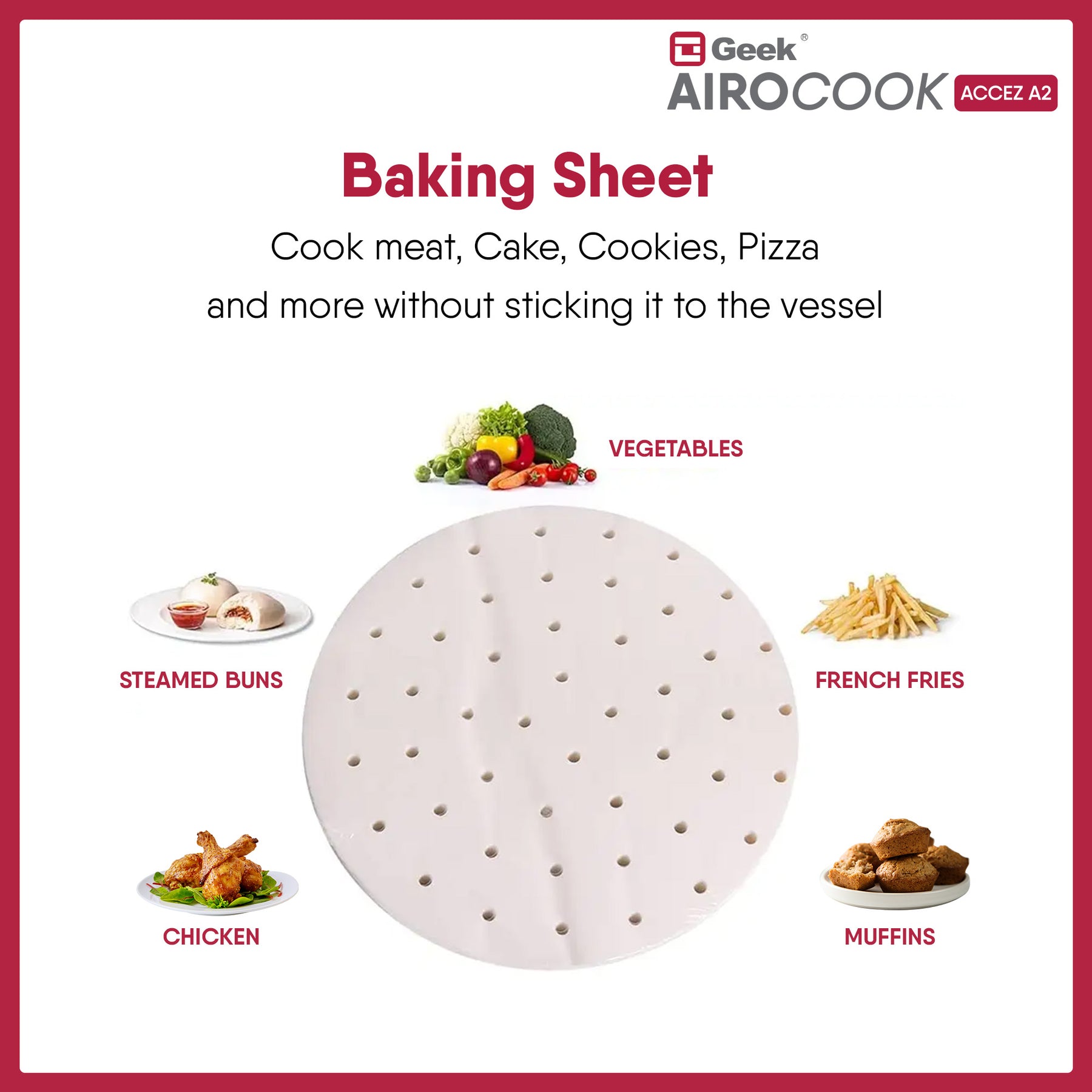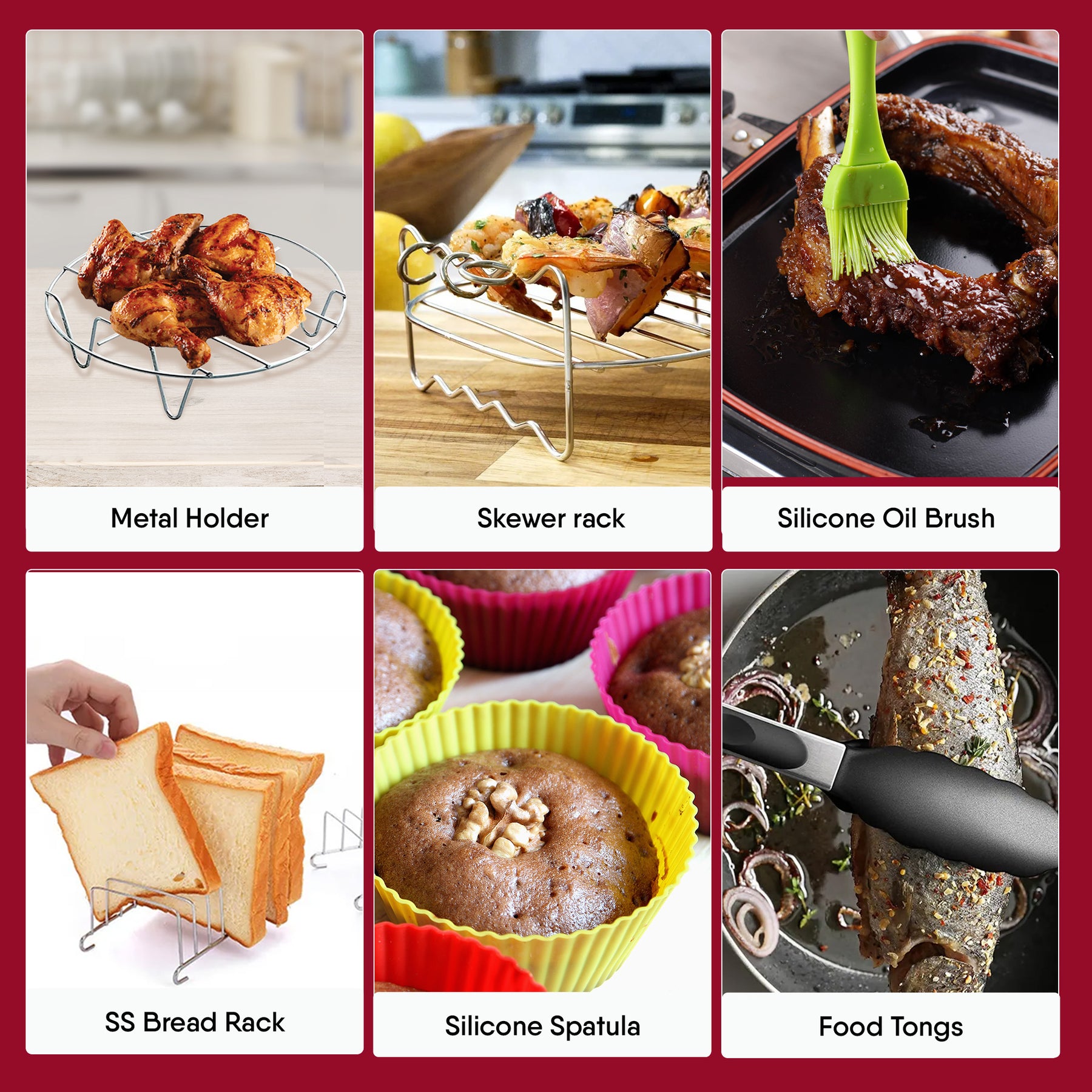 Geek Airocook Accez A2 Air Fryer/Air Fryer Oven Accessories Kit
Inclusive of all taxes
COD
Available
EMI
Available
Shipping
Free
Service @
Doorstep
1 KIT = 14 ACCESSORIES - The Geek Robocook Accez A2 Accessories Kit includes – 6" wide Cake Barrel, 1 6" Pizza Pan, 1 Skewers Rack, 4 Skewer rods, 1 stainless Steel Bread Rack, 1 Heat Resistant Silicone Mat, 1 Metal Holder, 1 Food Tongs, 1 Pan Holder, 1 Silicone Oil Brush, 3 Pastry Tools, 1 BPA-Free Muffin Mould, 6 Cupcake moulds, 50 Butter sheets.
COMPATIBLE: The Accessory Kit is compatible with Geek Airocook 5L/14/23L/25L/30L Capacity and also with other brands of the mentioned capacity. It can also be used in standard microwave ovens/OTG.
SAFE & QUALITY BUILT: All the accessories are made with Food Grade safe material and BPA-free material. Each accessory is also sturdy, durable, Ergonomic, Odour resistant, and handy to use.
EASY TO CLEAN: Each accessory is easy to clean with a standard cleaning method and is also Dishwasher safe.
Kindle Your Inner chef: With numerous Accessories for Cooking you can cook your own homemade cakes, muffins, Breads, cupcakes and many tasty treats that you love.
MULTIPLE APPLICATIONS – The Geek Robocook Accez A2 Accessories Kit comes with multiple applications of Baking/Toasting/Skewing/& Frosting.
UPSKILL: Showcase and excel in your baking skills. Make your own pizzas/cakes/Skewers/Cup Cakes & toasts.
Geek Airocook Accez A2
14-in-1 Accessory Kit - Video