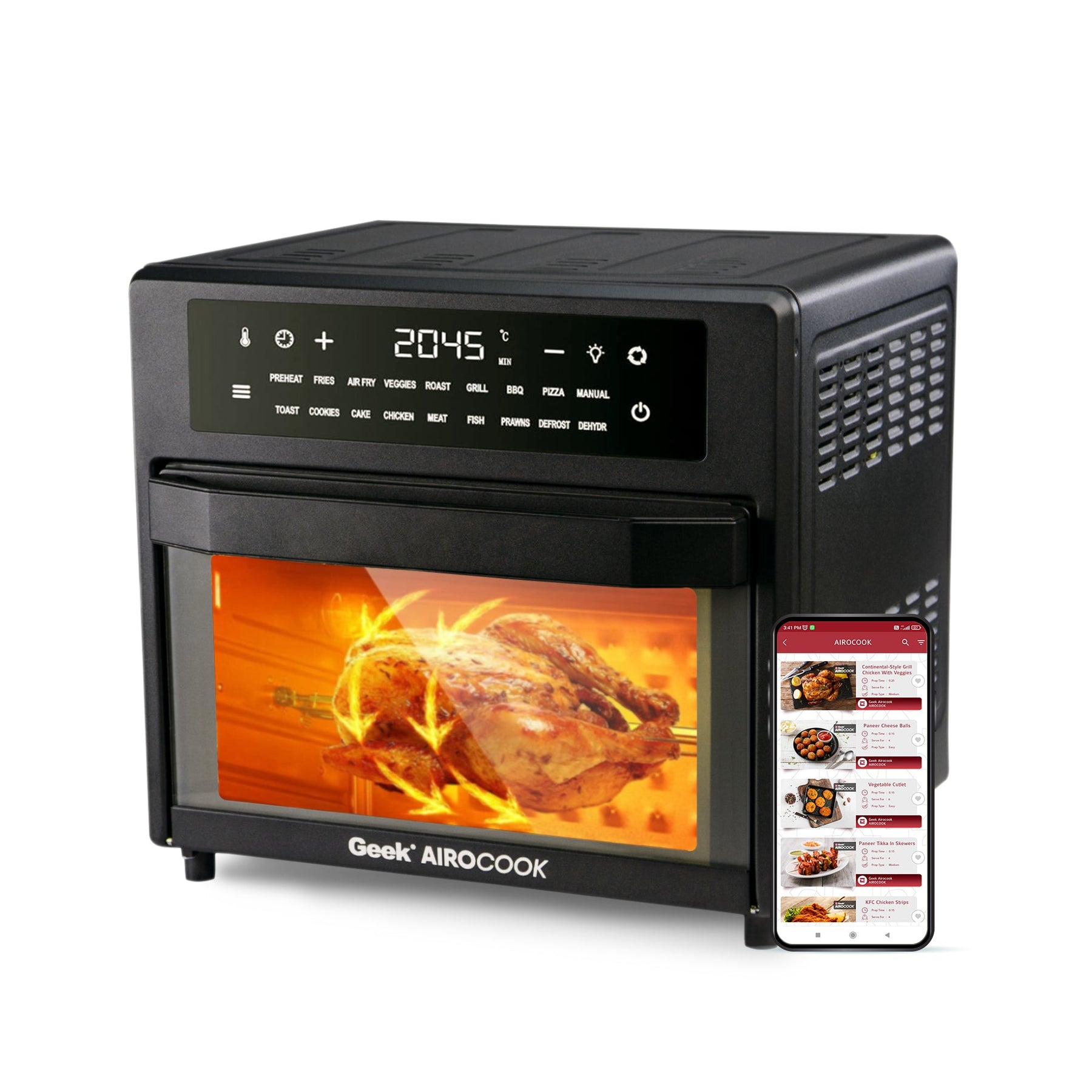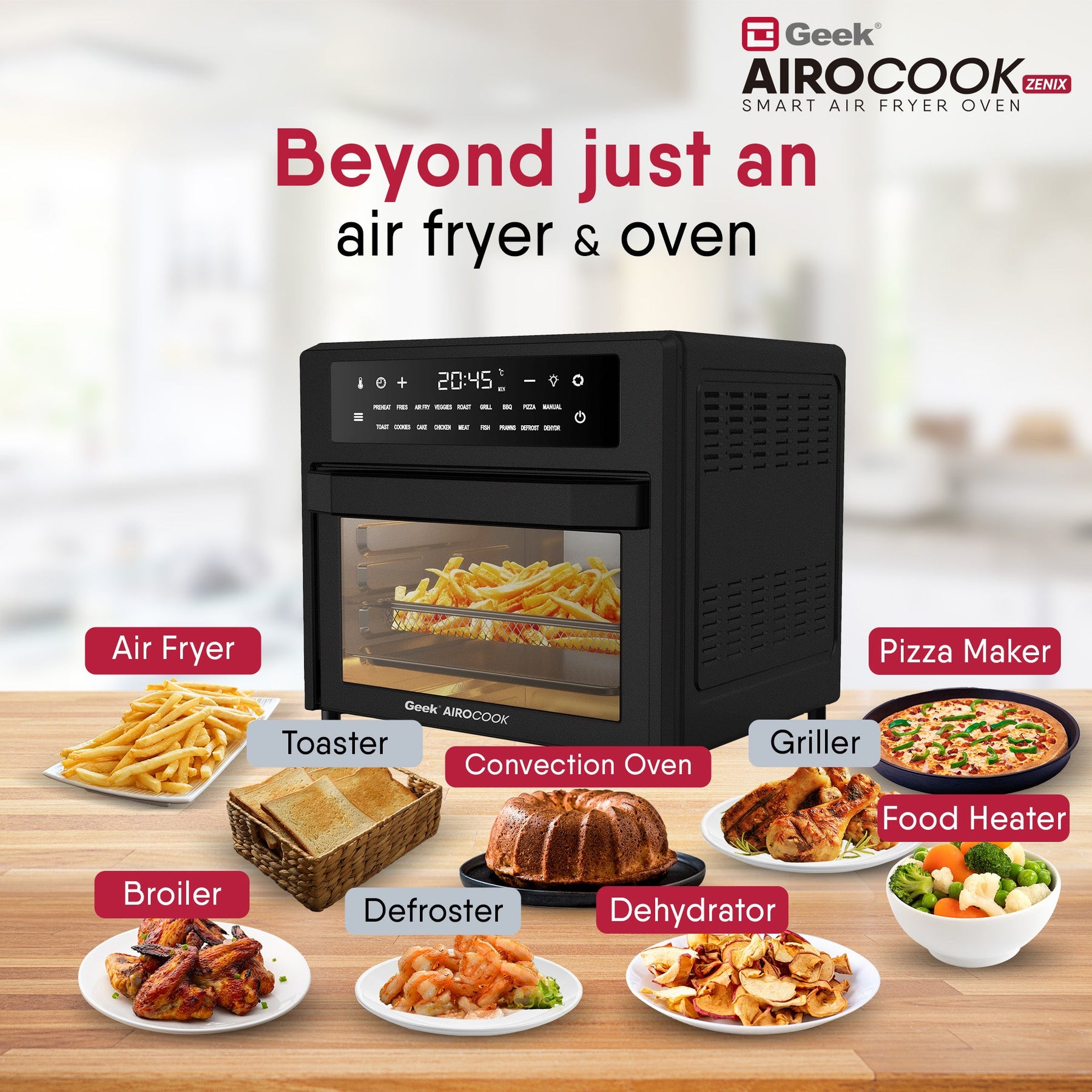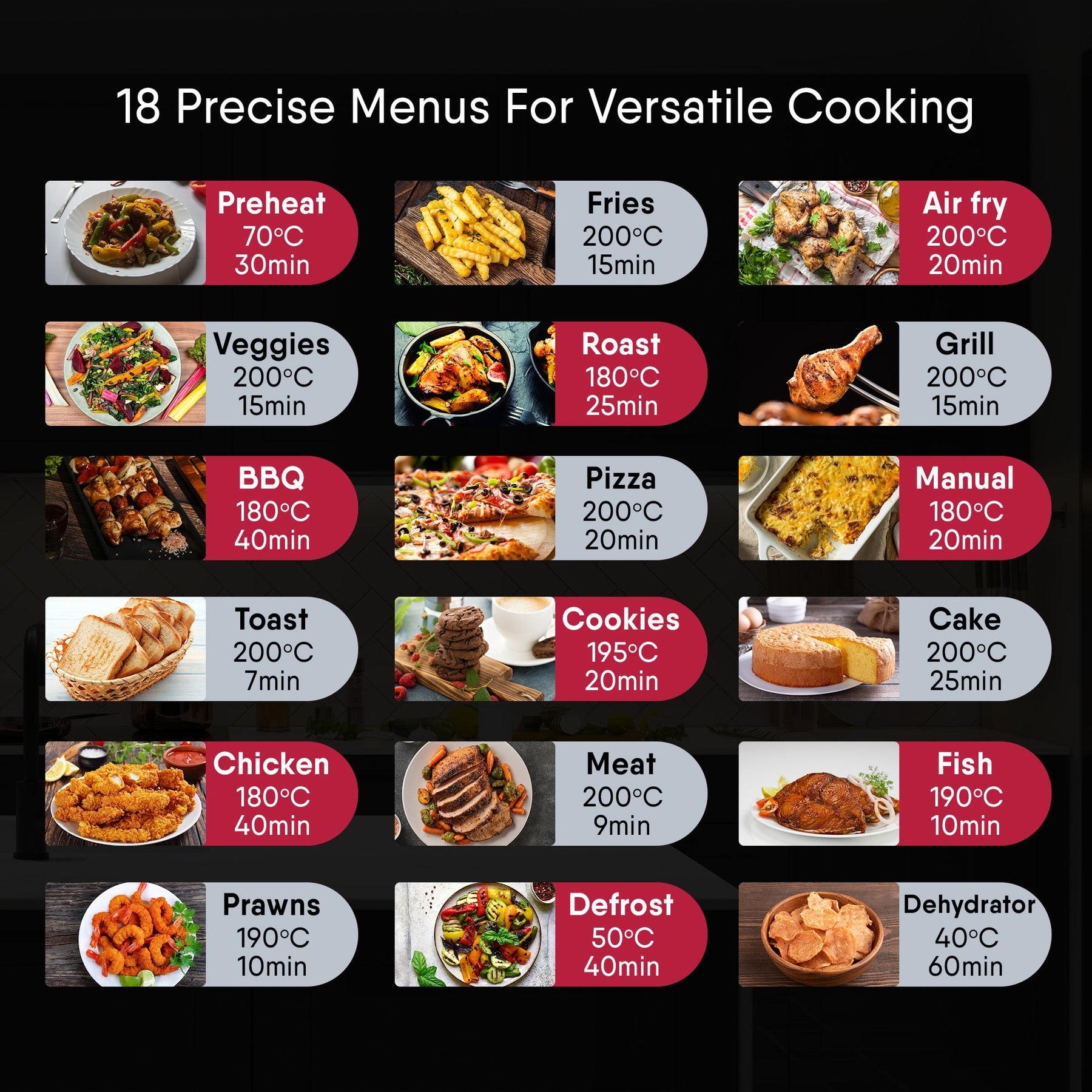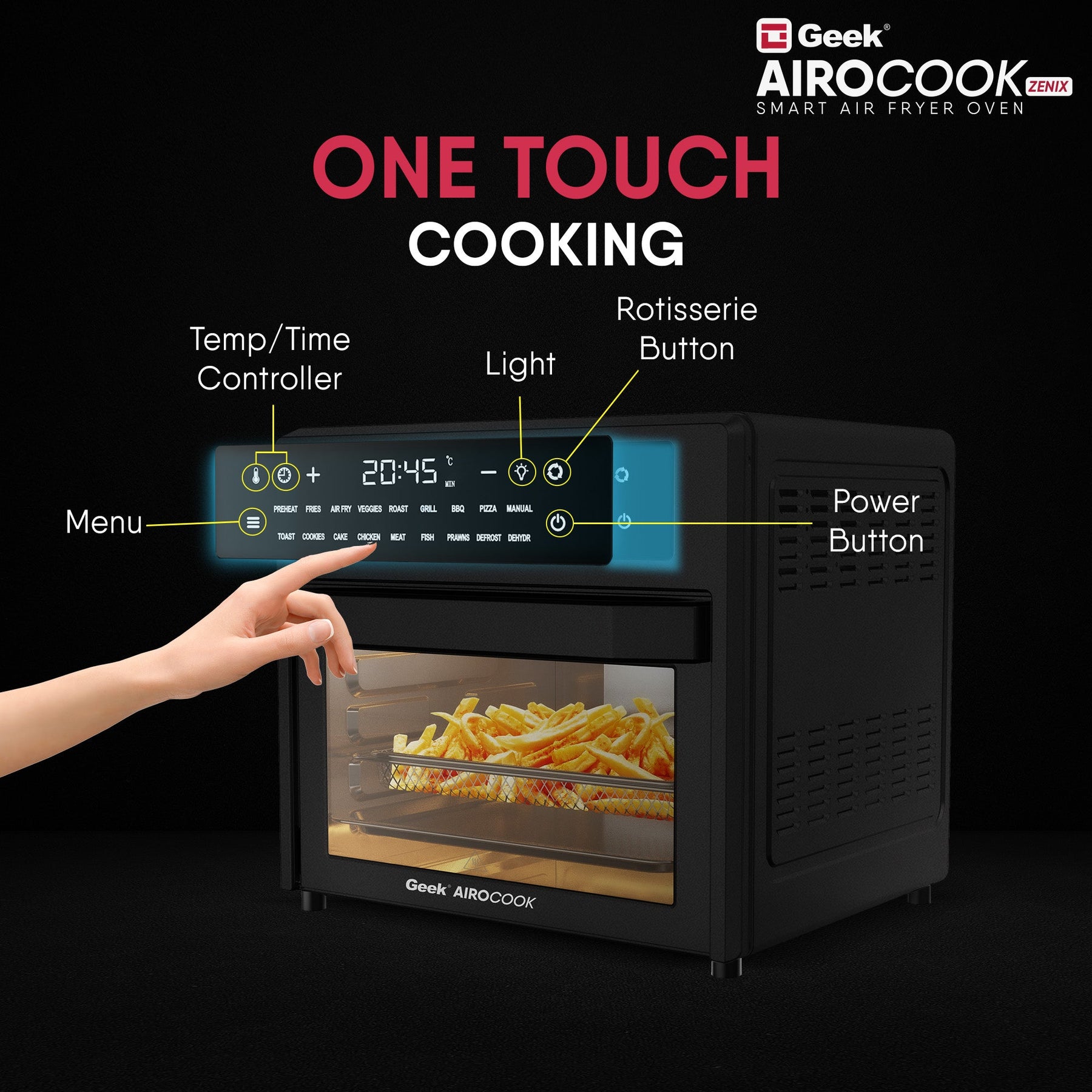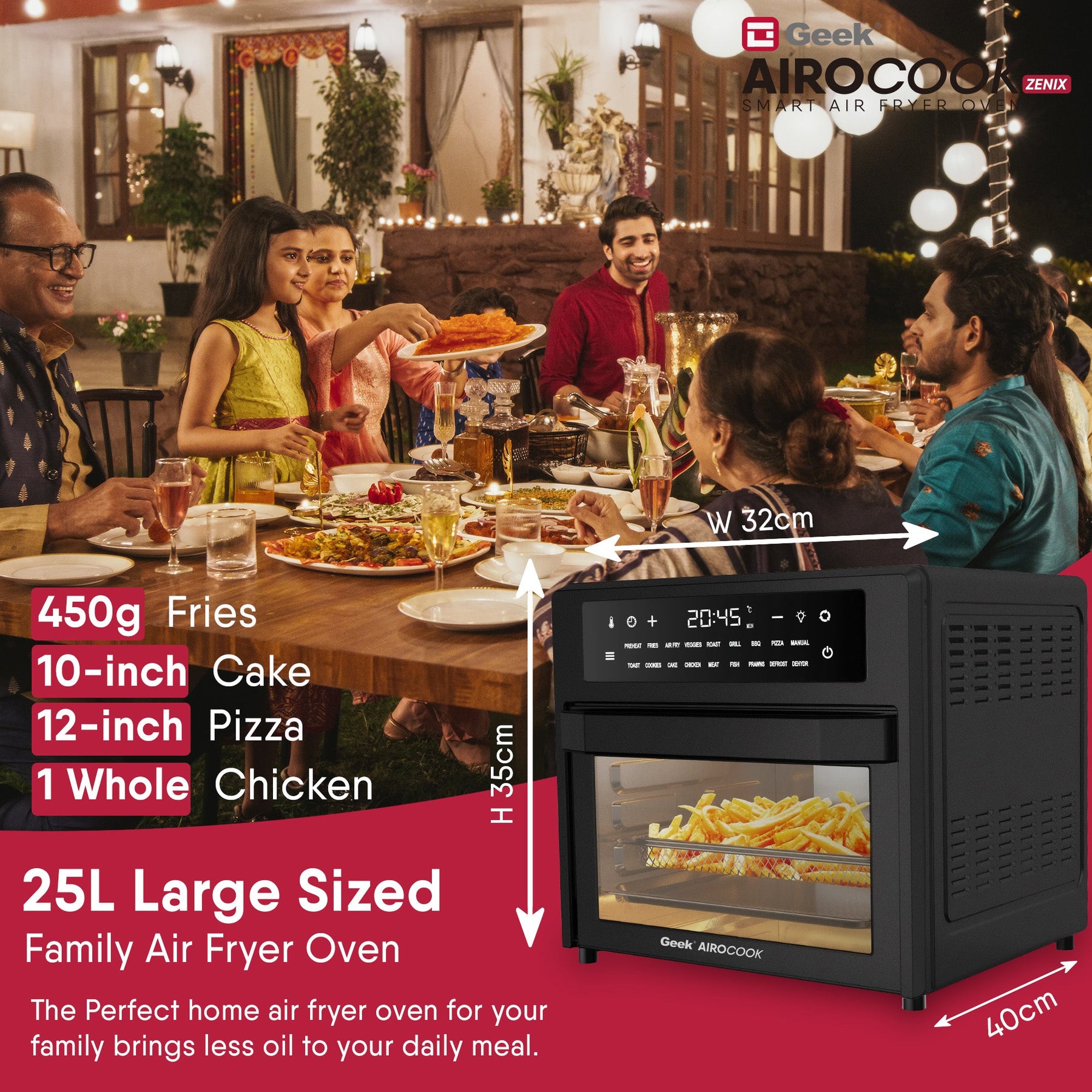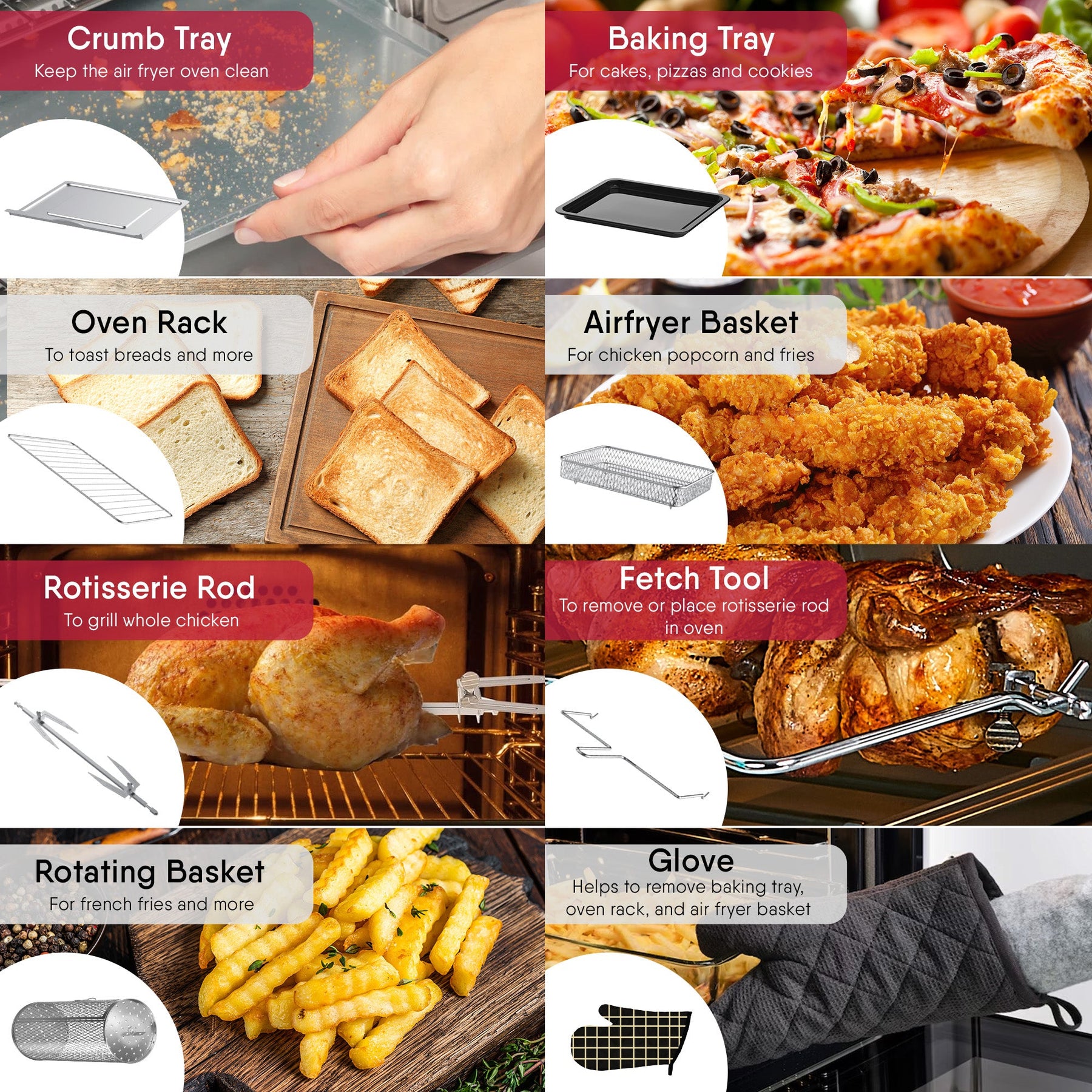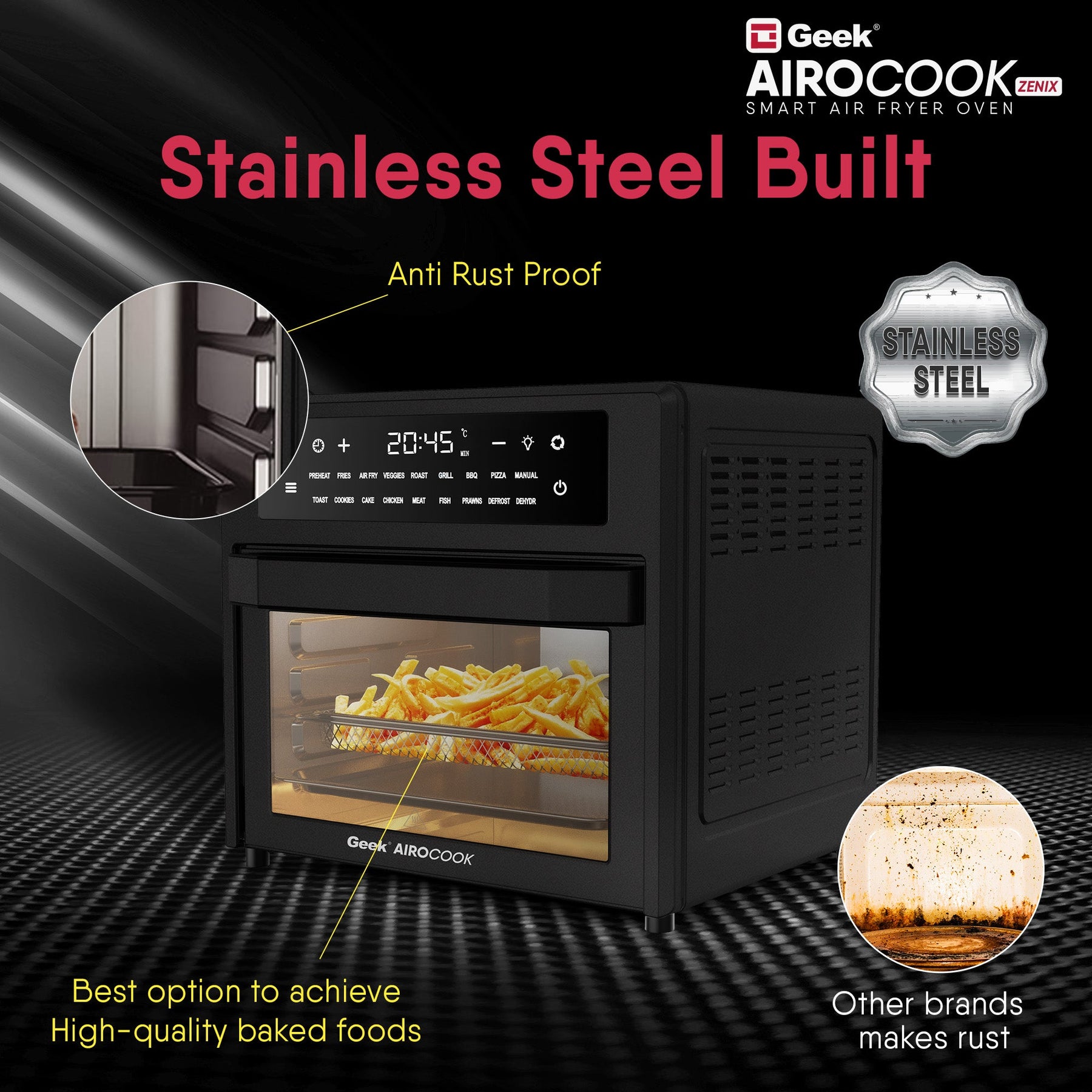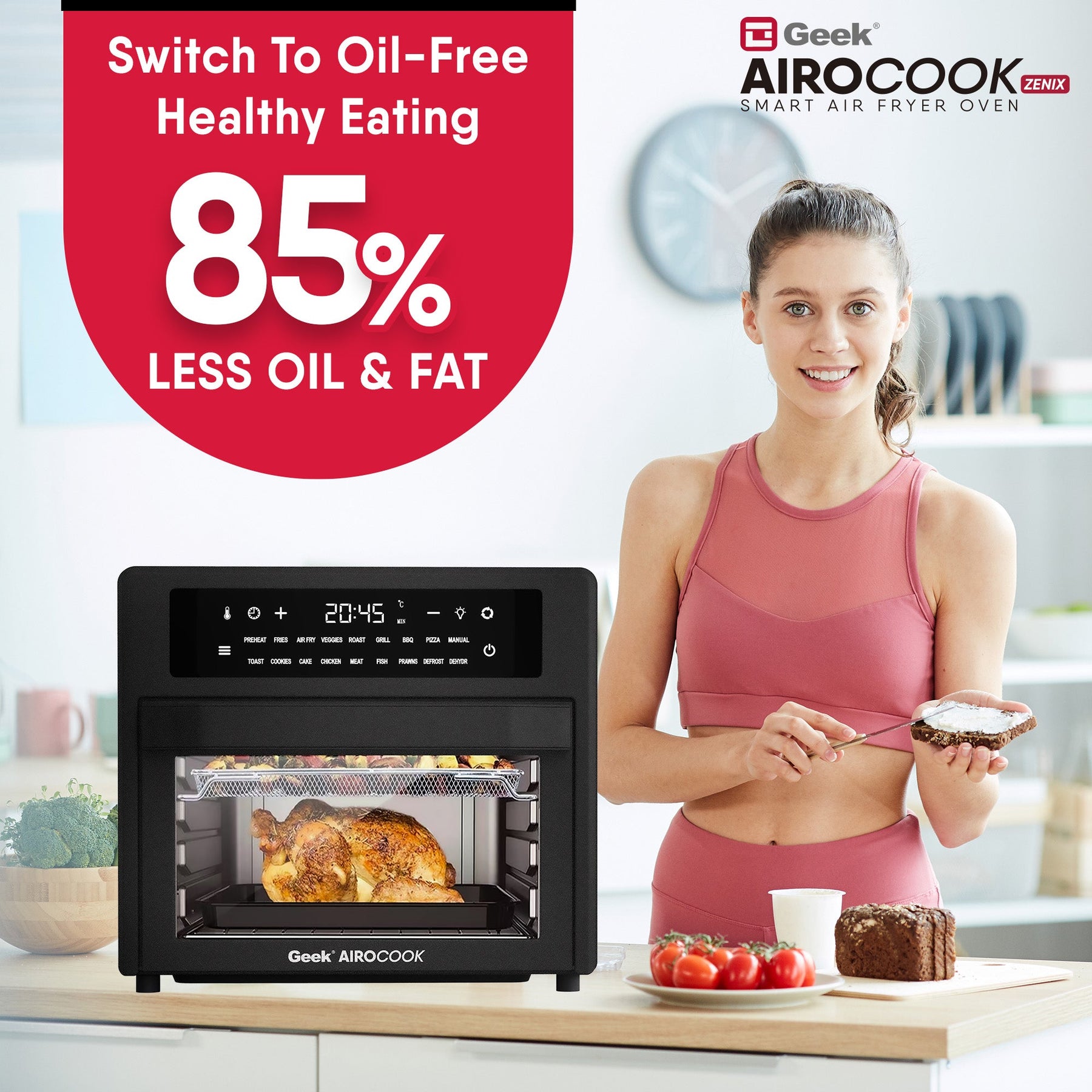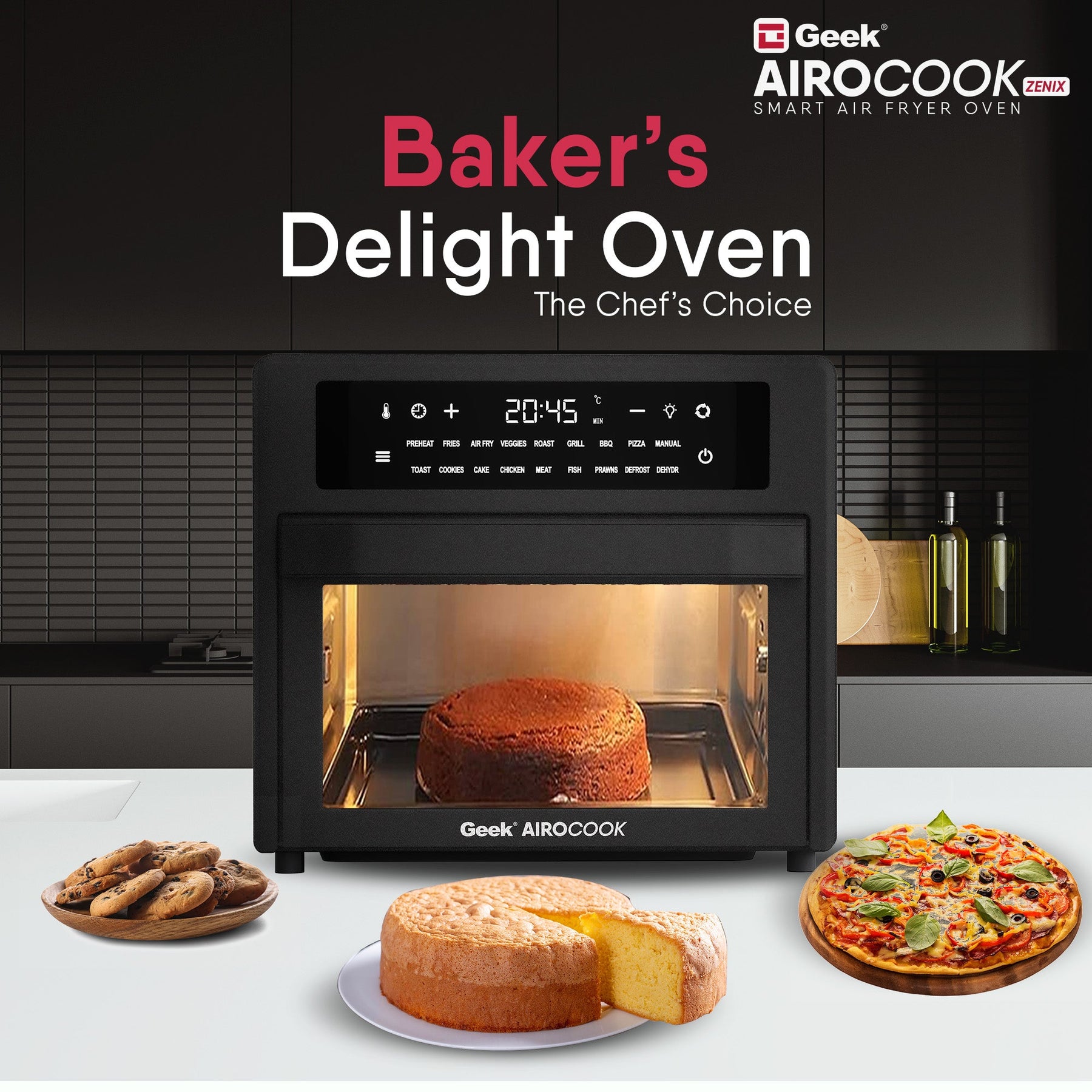 Geek AiroCook Zenix 25 Litres 9-in-1 Digital Touch Air Fryer Oven in-built Rotisserie Function with 18 Preset Menus, 8 Accessories & 1400 Watt
Inclusive of all taxes
COD
Available
EMI
Available
Shipping
Free
Service @
Doorstep
9-in-1 Appliances: Introducing the Geek Airocook Zenix 25L Capacity and 1400W Power versatile digital air fryer oven which features a high-definition digital touch screen, integrated cooking light, and spacious double-wall insulated viewing windows, making it a standout addition to your kitchen counter. It's beyond an Air fryer oven that effortlessly takes on the roles of Air Fryer, Griller, Convection Oven, Pizza Maker, Toaster, Broiler, Dehydrator, Food Heater, and Defroster. 
One-touch Operation: The Geek Airocook Zenix 25L Airfryer Oven boasts 18 preset menus and a user-friendly LED touch screen, simplifying all your culinary desires into a single click. Whether it's crispy French fries, succulent chicken wings, delectable cakes, mouthwatering pizza, perfectly toasted bread, fruit drying, or reheating leftovers you can make it with one click. Additionally, you have the flexibility to fine-tune temperature (up to 200°C) and time (up to 90 minutes) to suit your taste.
SHA Technology: Featured with 360° Swirl Hot Air(SHA) circulation technology, the air fryer oven helps achieve crispy food in no time by distributing heat in all directions. The 25L large capacity Airfryer Oven gives you the advantage of cooking for your whole family in one go.
Stainless Steel Built: Sturdy built AiroCook Zenix comes with a Stainless-Steel interior with a sleek design for long-lasting and rust-free performance. While other products available in the market are built with Aluminum causes rust and degrade
Rotisserie Function: With the inbuilt rotisserie function make your favorite Grilled Chicken/Fish/Prawns and also your favorite paneer, veggies, and fruits
Recipes App: Download the Geek Recipe App that contains exclusive Recipes with Videos covering both Indian and international cuisines featuring Fillets, Butternut Squash, Tacos, Bacon & Scotch Eggs, etc.
Accessories: The 1400W OTG comes with 8 additional accessories crumb tray, air fryer basket, baking tray, oven rack, rotating basket, rotisserie rod, fetch rack, and glove along with a recipe book for your ultimate convenience. Healthy Cooking
Warranty & Support: Geek AiroCook Zenix comes with a standard 1-year warranty and FREE doorstep service is provided covering 28+ States, 440+ Cities, and 19000+ Pin-codes.
Virtual Demo: Comes with FREE post-purchase virtual demo, get all your product doubts clarified by reaching out to our customer support team and requesting a Demo.