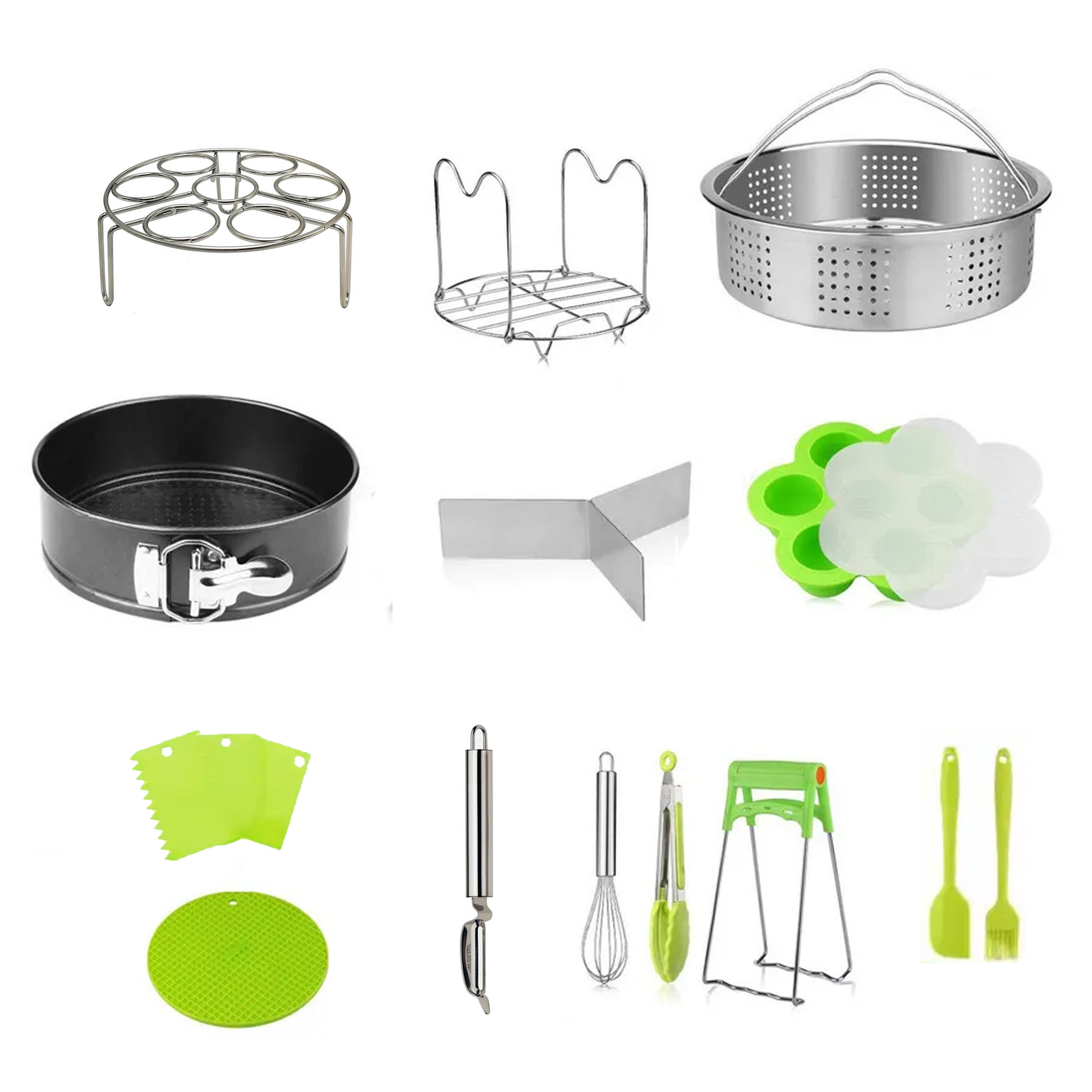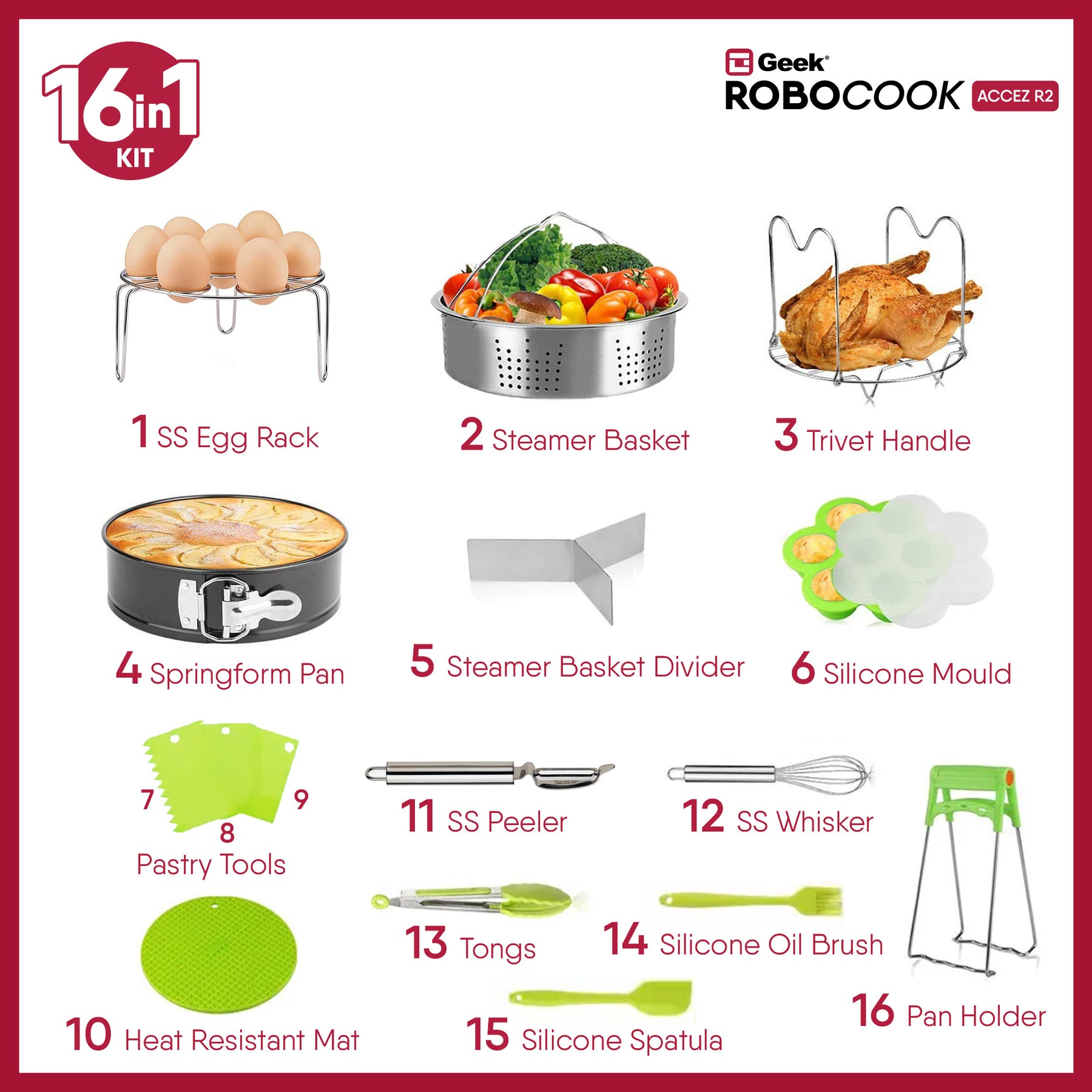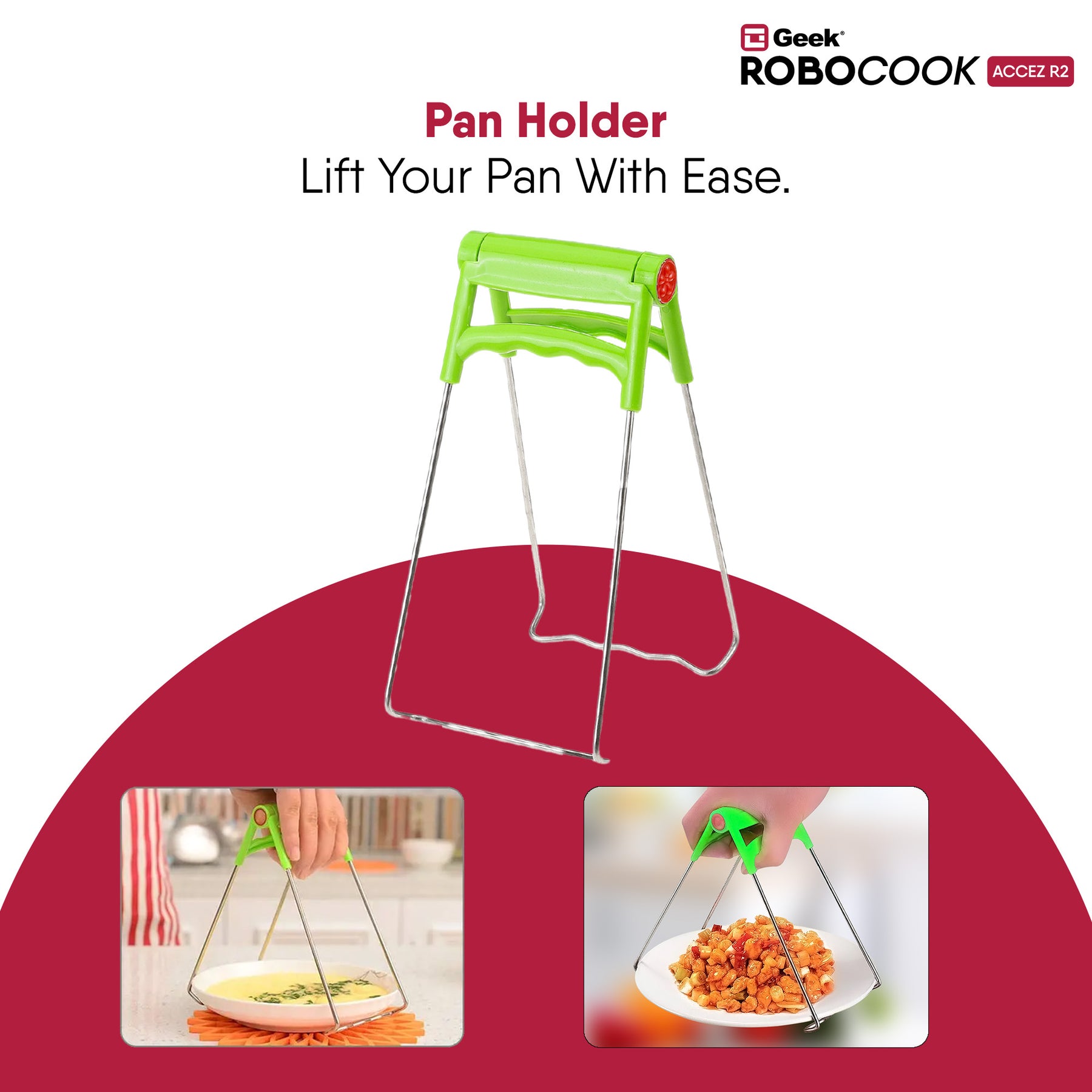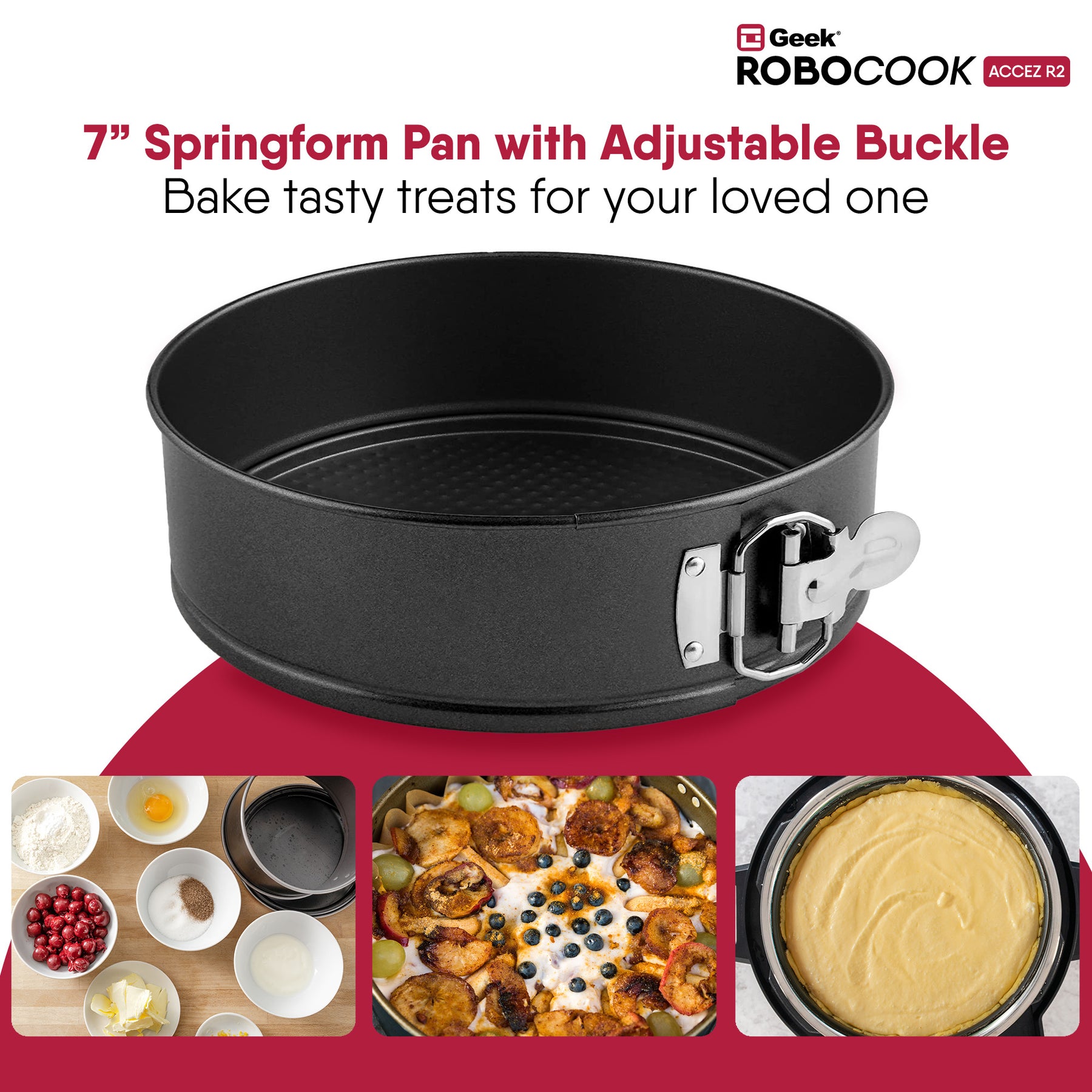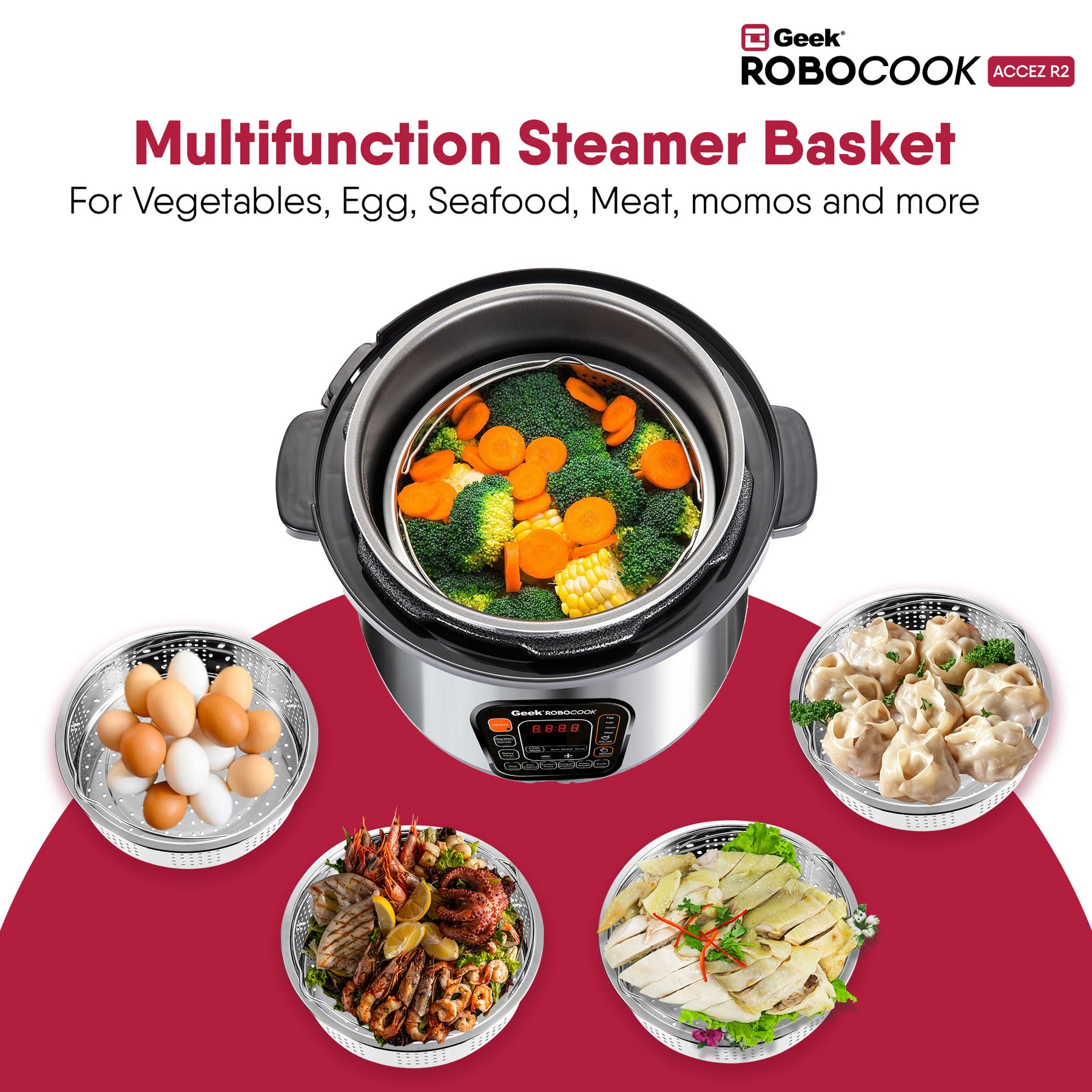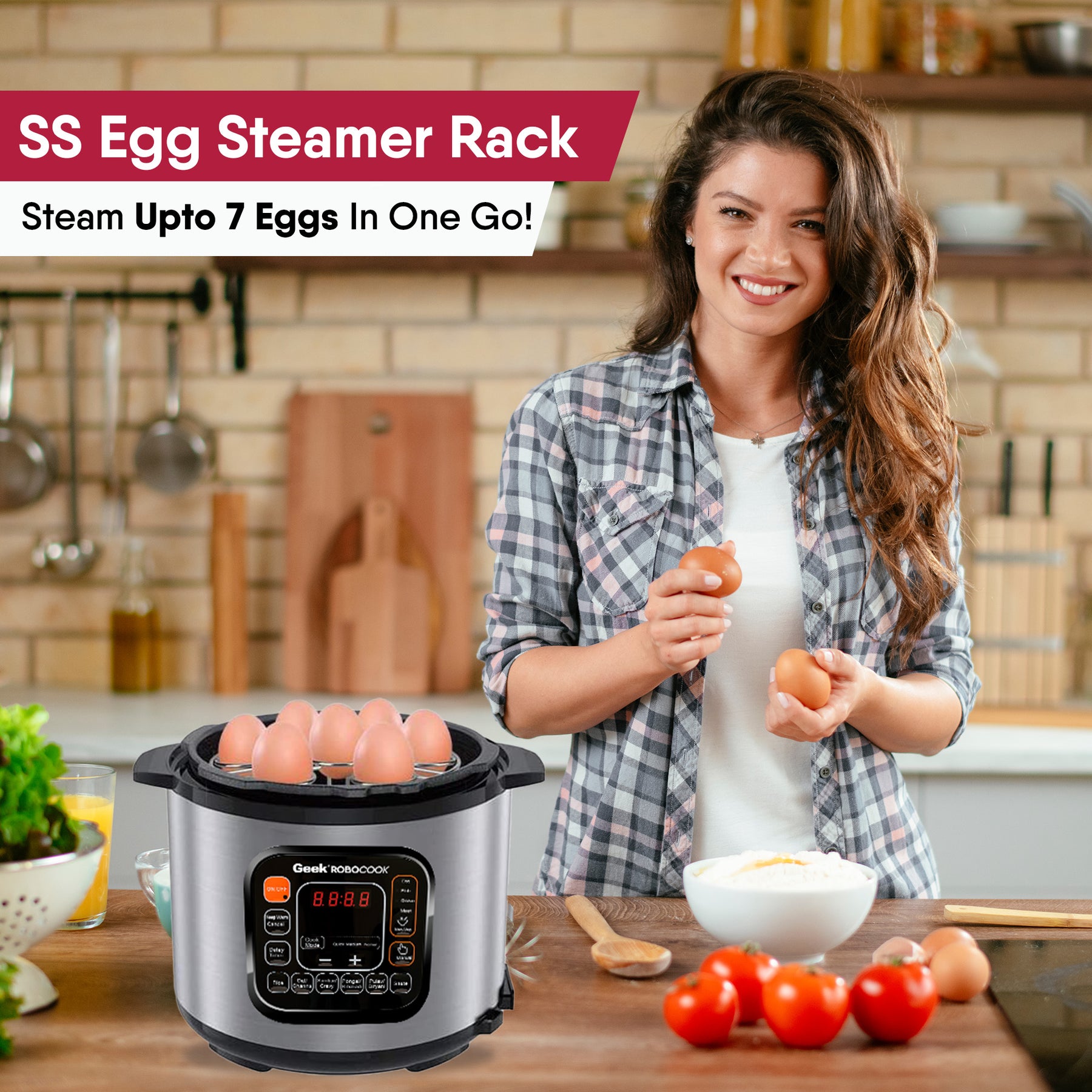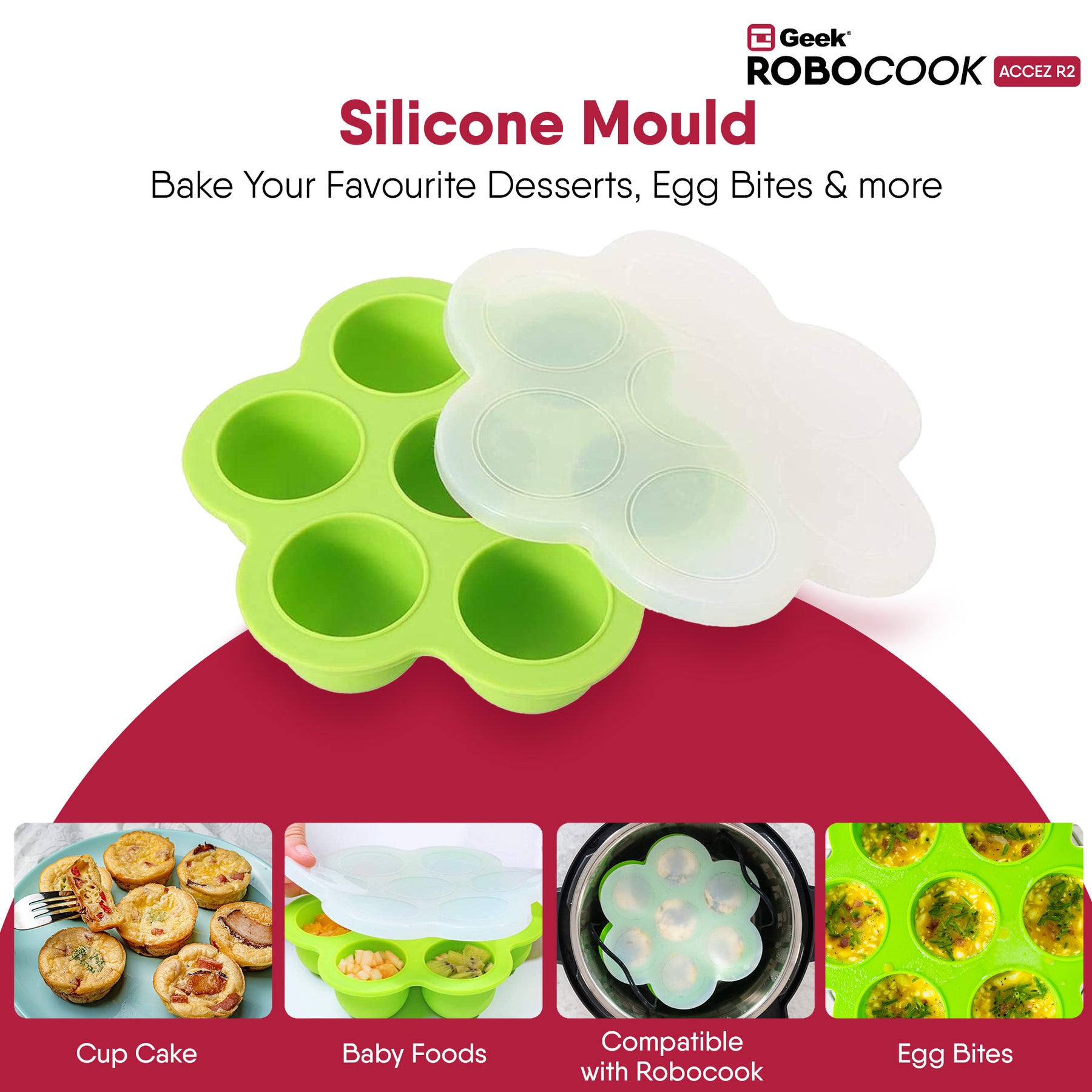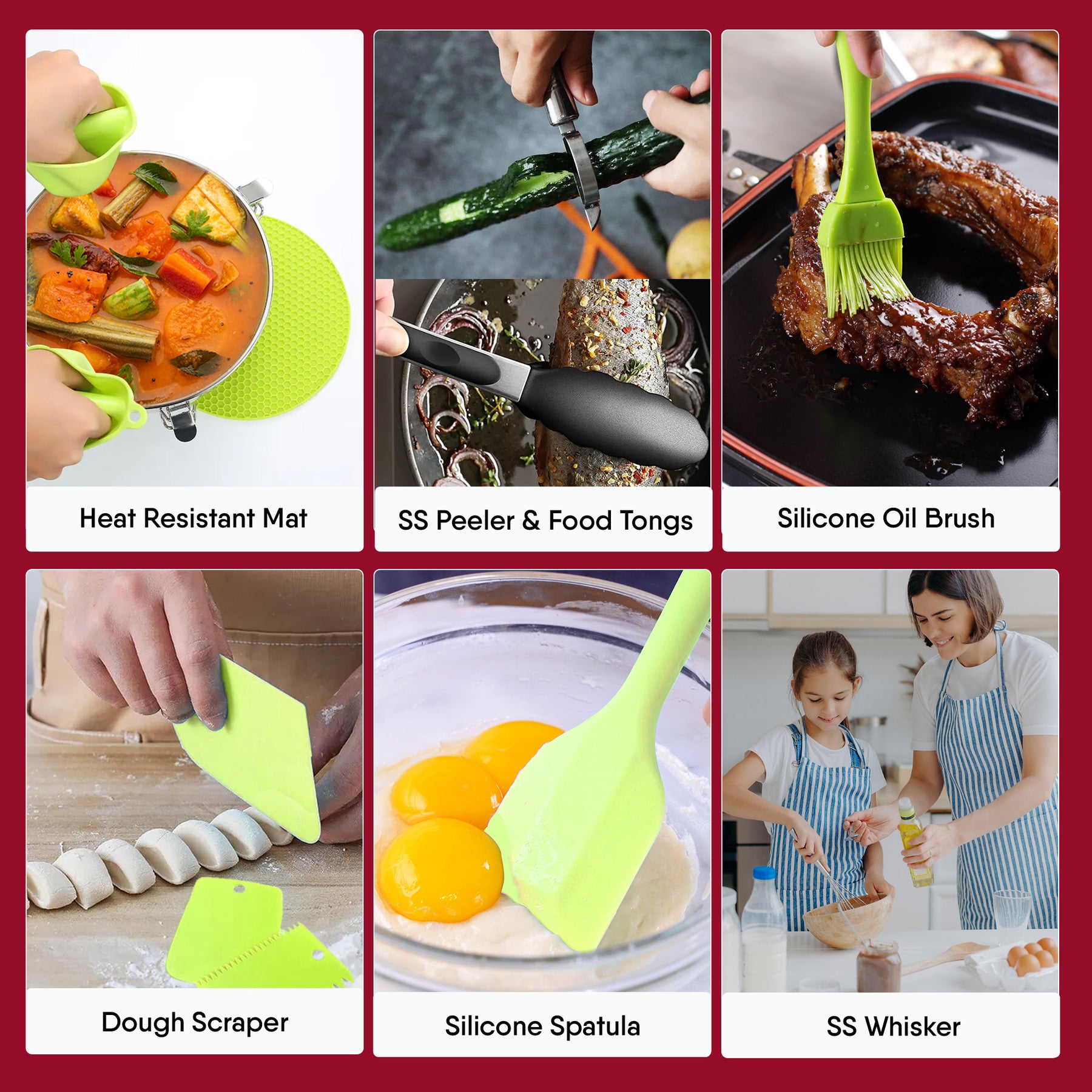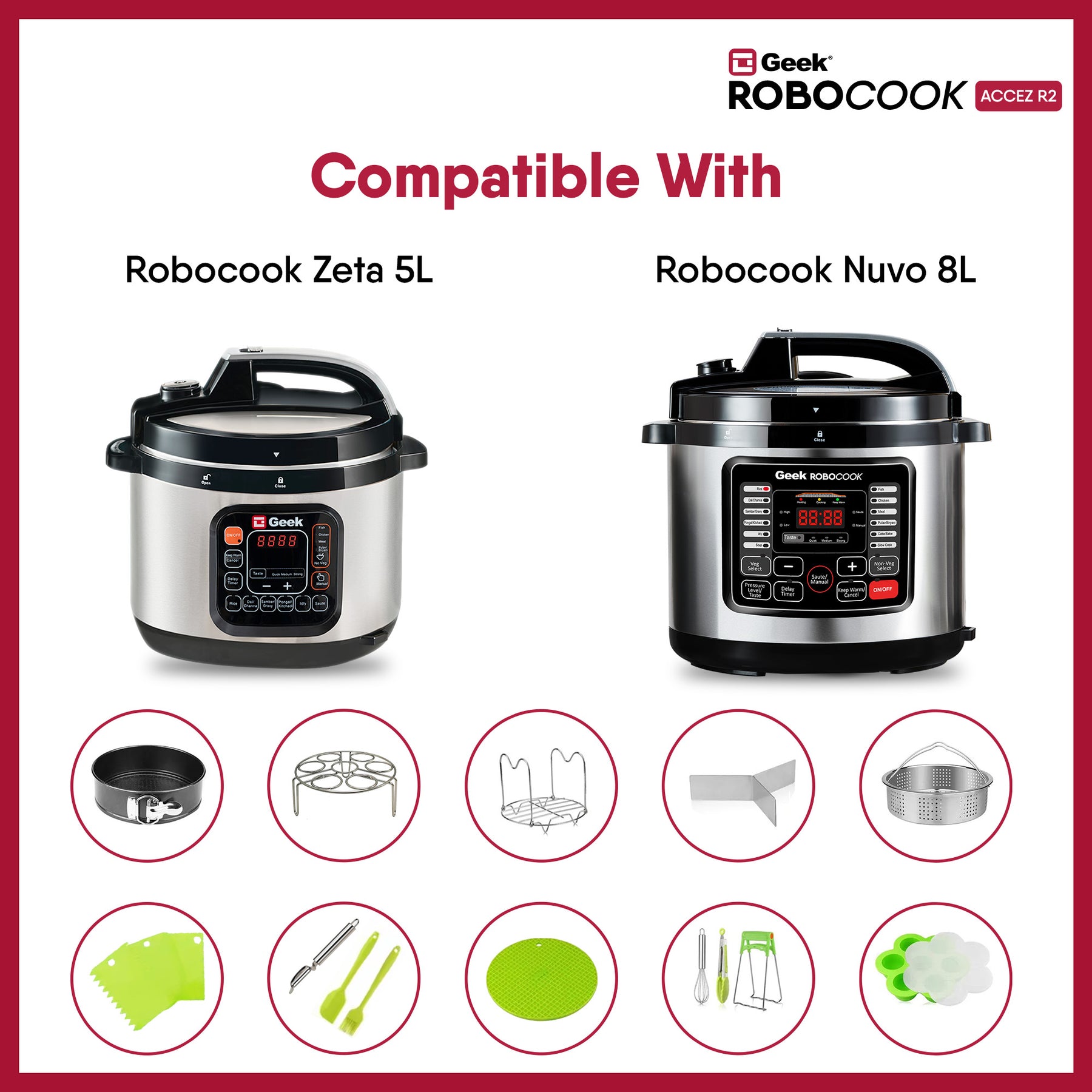 Geek Robocook Accez R2 Electric Pressure Cooker Accessories Kit
Inclusive of all taxes
COD
Available
EMI
Available
Shipping
Free
Service @
Doorstep
1 KIT = 16 ACCESSORIES: The Geek Robocook Accez R2 Accessories Kit includes – 1N 7" Spring form Pan with adjustable buckle, 1N trivet with a long handle, 1N Egg Streamer, 1N multifunctional steamer basket with divider, 1N stainless steel peeler, 1N Handheld Whisker, 1N silicon brush, 1N silicon spatula, 3N Pastry tools, 1N silicon Mould, 1N Heat resistant mat, 1N pan holder and 1N food tongs.
COMPATIBLE: The Accessory Kit is compatible with Geek Robocook Electric Pressure cooker 5L/6L/8L and also with other brands of the mentioned capacity. Also can be used in standard microwave ovens/OTG.
SAFE & QUALITY BUILT: All the accessories are made with Food Grade safe material and BPA-free material. Each accessory is also sturdy, durable, Ergonomic, Odour resistant, and handy to use.
EASY TO CLEAN: Each accessory is easy to clean with a standard cleaning method and is also Dishwasher safe.
MULTIPLE APPLICATIONS: The Geek Robocook Accez A2 Accessories Kit comes with multiple applications of Baking/Steaming/Boiling/Peeling/Whisking & Spreading
Geek Robocook Accez R2
16-in-1 Accessory Kit - Video
Good Quality!!!
The packaging is excellent. The product appears to be satisfactory. The accessories are of high quality.
Great set of accessories!!
A very nicely thoughtful accessories set with variety of things to make life simple and easier in the kitchen. All of very high- quality!! Highly recommended for purchase to add more versatility to your Geek Robocook pressure cooker!!👍👍👍😍😍😍😍
I had allready geek 7lt thiskit works in that it works normally now I think it is the best component for small families can i bought non stic tumbler another please send the rate